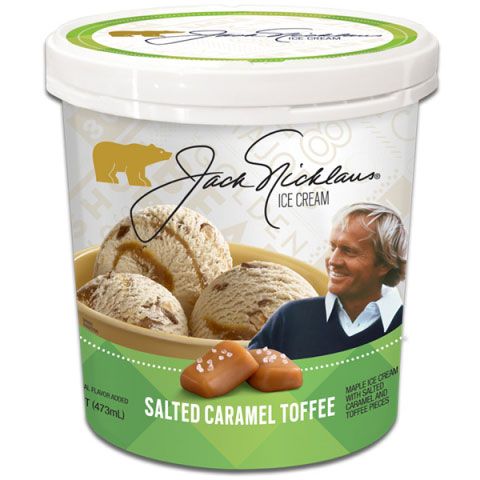 Slow golf clap.
Photo: Courtesy of Jack Nicklaus
The undisputed king of golf-related food and drink is the Arnold Palmer, of course (closely followed by the pimento cheese sandwiches they sell at the Masters), but that hasn't stopped Palmer's longtime rival Jack Nicklaus from slapping his Golden Bear logo on all sorts of things, too, including wine, water, or even lemonade. Yet, until now, the Nicklaus empire somehow overlooked of the golfer's favorite food: ice cream. So his team created a "premium" line with Schwan's, the company with those Easter-yellow delivery trucks, which will roll out at Winn-Dixies, Bi-Los, and Krogers next month.
There are seven flavors, including coffee-and-donuts, warm spiced butter pecan, and even strawberry lemonade. (Which all sound better than that heinous $800 scoop of saffron-truffle ice cream in Dubai.) We should probably expect Palmer to release his own competing line shortly.