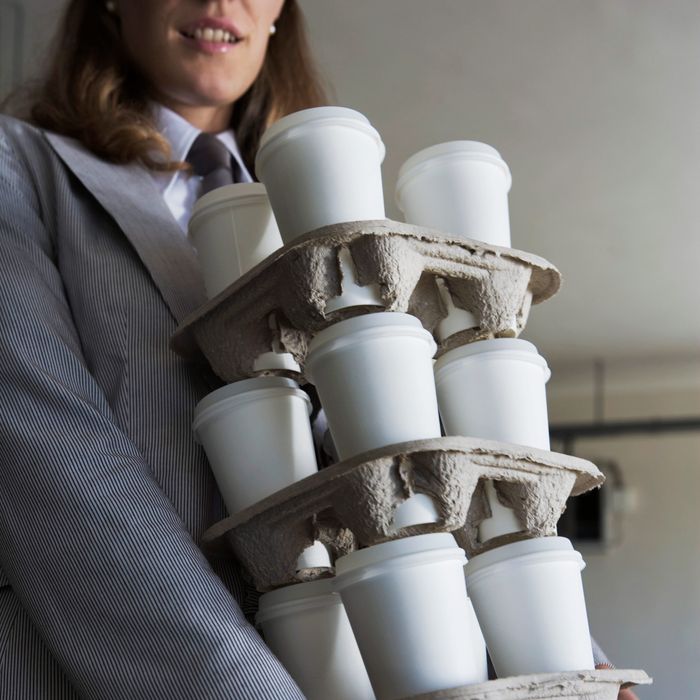 Bad timing, everybody.
Photo: Roy McMahon/Corbis
Thanks in no small part to the Starbucks-ification of America, the world blew through 142 million bags of coffee beans last year. But the commodity's governing body, the International Coffee Organization, is now projecting that over the next five years global demand will go up by another 25 percent, which could be bad news for caffeinators everywhere. That's because, for one thing, the timing isn't great: Just this year, climate change's effect on precipitation and temperature, plus a leaf fungus called roya, reduced coffee-bean output by 5.7 million bags, clobbering Brazil particularly hard. Unfortunately, signs don't point to 2015 being a much better year.
So what accounts for the increased demand? (After all, people can only handle so many Venti coffees). The ICO says the jump is because "societies in India, China, and Latin America continue to be westernized." Meanwhile, Starbucks promises to double the number of stores in China by 2020. Prices, so far, haven't been greatly affected due to a number of factors, but if the trends keep up, a future with $8 lattes might not be that far off.
[WSJ]