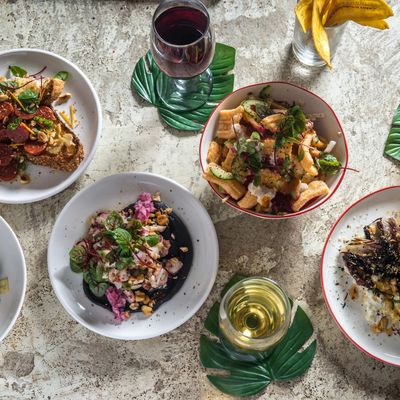 It kicks off tonight.
Photo: Paul Wagtouicz
Nicholas Morgenstern should really get out the stepladder and update the sign that hangs outside his El Rey Coffee Bar and Luncheonette. Beginning at 5:30 tonight, the shoebox of a space is adding dinner service to its repertoire. Executive chef Gerardo Gonzalez's new evening menu picks up where his excellent SoCal, neo-hippie, veggie-centric-but-not-vegetarian lunch leaves off. There are vegan chicharrones, octopus salads, charred radicchios, and papas bravas with pickled pineapple hot sauce among other mouth-waterers on this bill of fare. And, inspired by the atmospheric tapas-bar stalwart Bar Jamón, Morgenstern is pumping up his drinks list with sherry, cider, and a push toward organic and biodynamic wines, too. Take a look at the menu and the food, which will be served small-plates style to accommodate both the cramped quarters and restless hipster appetites.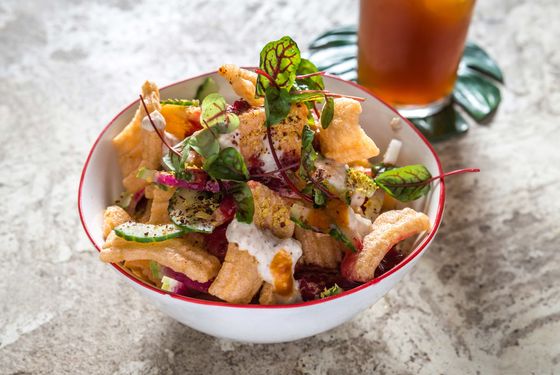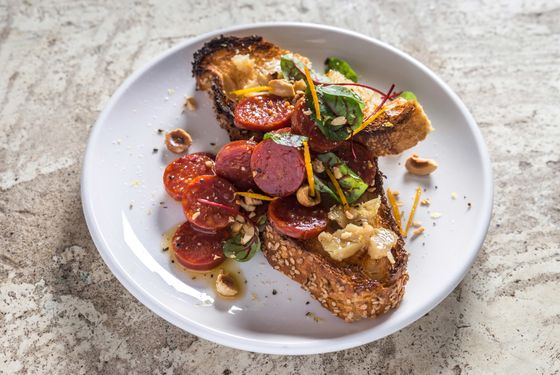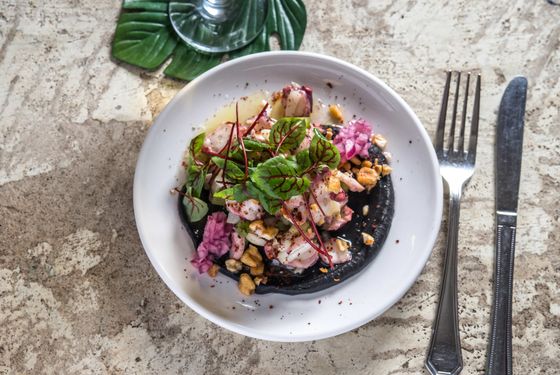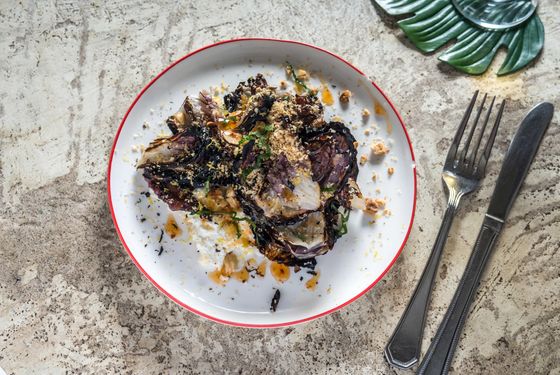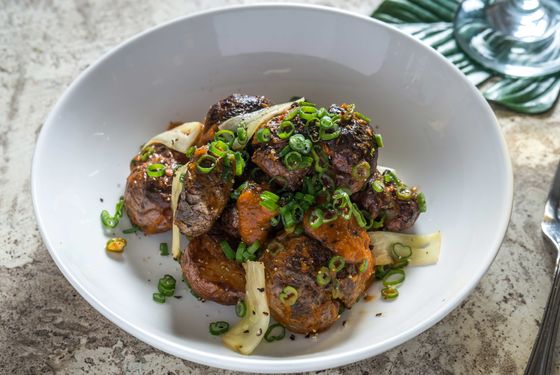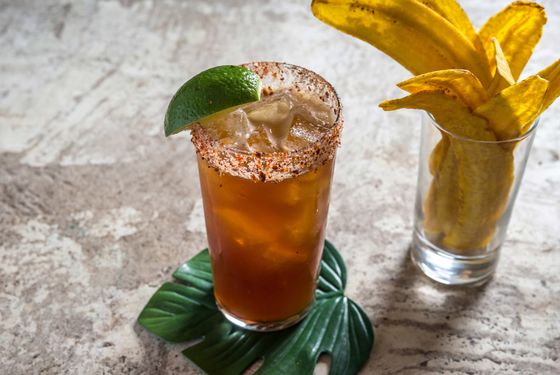 El Rey Evening Menu [PDF]