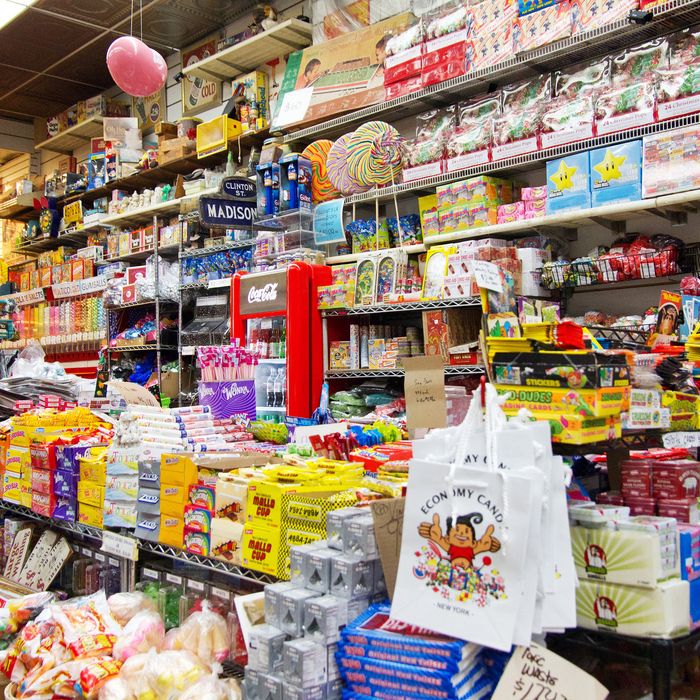 It's a magical place.
Photo: Robyn Lee/flickr
Morris "Moishe" Cohen opened New York's Economy Candy way back in 1937, toward the end of the Great Depression. He was only 19 at the time, and on Friday, he passed away at the age of 97. The family-owned Lower East Side store — now run by his grandson, Mitchell Cohen — has become one of New York's all-time classics, selling thousands and thousands of gum balls, chocolate-covered marshmallows, candy Legos, halvah bars, and dried cherries.
When the elder Cohen founded the store some 80 years ago, it was actually called Economy Shoes, and it functioned as a shoe store that sold candy over the counter. He started focusing on candy because the Depression hurt shoe sales.
The neighborhood has changed tremendously over the years, but the Cohen family has persisted. They closed the store yesterday in honor of Moishe — a true New York legend — but Economy Candy will be back up and running today, per usual. Stop by, show your support, and eat a few Cinnamon Bears.
[DNAinfo]