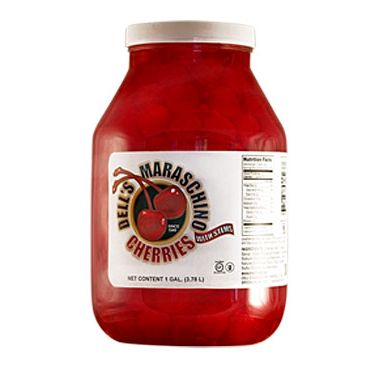 The factory is based in Red Hook.
Photo: Dell's Maraschino Cherries
This is just depressing: The owner of Dell's Maraschino Cherries, one of America's biggest cocktail-cherry companies, took his own life yesterday after police showed up at the factory in Red Hook. The authorities were technically there, per The Daily News, to investigate illegal waste dumping, but soon discovered that, in addition to cranking out cherries for drinks and desserts at chains like TGI Fridays, Red Lobster, and Chick-fil-A, the facility was also doubling as a marijuana grow house.
According to reports, Arthur Mondella was calm at first, until police found a secret door in a room full of vintage cars. It apparently led to another room that "looks like a cave" and was emitting an "overwhelming" marijuana smell. Suddenly, per the Post's source, Mondella "asked to use the bathroom, he went in the bathroom, and, 'Boom.'" Police recovered a .357 Magnum in the bathroom, plus three bags of pot and hundreds of thousands of dollars elsewhere in the factory. Before shooting himself, Mondella told his sister, "Take care of my kids."