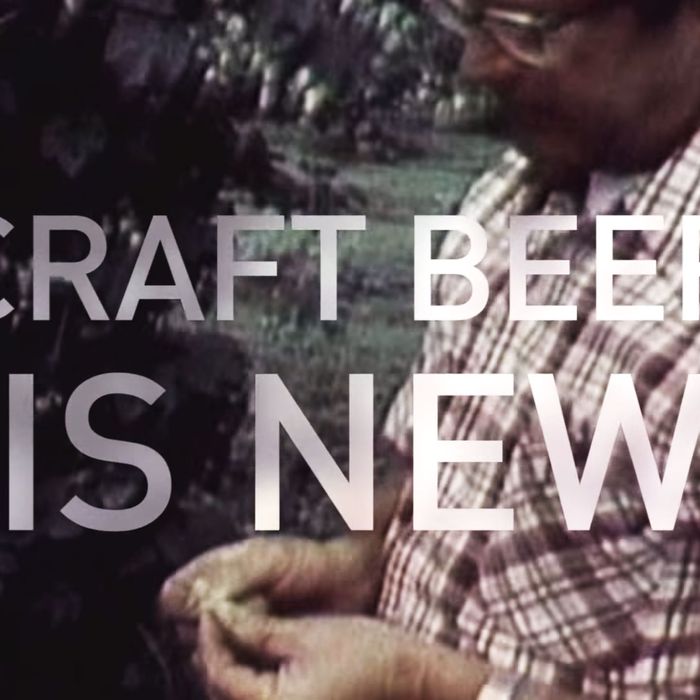 This was inevitable: After Anheuser-Busch drew the ire of craft brewers everywhere with its lame (and, turns out, hypocritical) Super Bowl ad touting Budweiser as a proud "macro brew" while simultaneously portraying craft-beer lovers as clichéd mustachioed hipsters, a production group that works with small brewers has quickly responded with an ad of its own:
Of course, Anheuser-Busch owns some breweries that are part of the craft-beer movement, including Chicago's Goose Island, Long Island's Blue Point, and Seattle's Elysian Brewing Co., which the company just purchased and which also makes a version of pumpkin ale that's very similar to the fake craft-beer flavor mocked in the original Bud ad. As it happens, even Eylsian co-founder Dick Cantwell is unhappy with the Super Bowl spot. Yesterday, he gave the following statement to the Chicago Tribune:
"I find it kind of incredible that [Anheuser-Busch InBev] would be so tone-deaf as to pretty directly (even if unwittingly) call out one of the breweries they have recently acquired, even as that brewery is dealing with the anger of the beer community in reaction to the sale … It doesn't make our job any easier, and it certainly doesn't make me feel any better about a deal I didn't even want to happen. It's made a difficult situation even more painful."
Marketers at Anheuser-Busch might be wishing they'd just stuck to ads with Clydesdales and puppies.