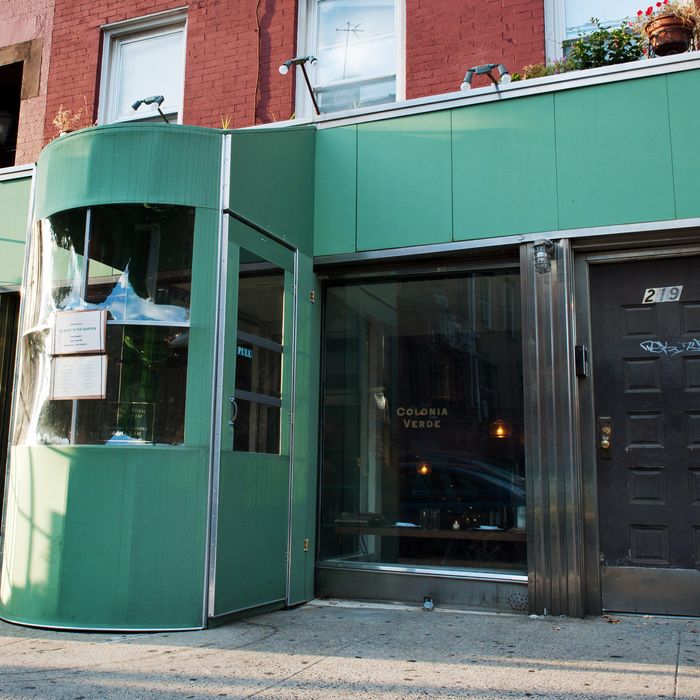 In the meantime, head to Cómodo.
Photo: Liz Clayman
Late Saturday night, Fort Greene restaurant Colonia Verde caught on fire — leaving the restaurant in disrepair, but all staffers safe. Owners Felipe Donnelly and Tamy Rofe will have to halt service for a few weeks to take care of the damage, but they are working to rebuild as quickly as possible.
"We are shocked, saddened, and nervous, but we are also hopeful," Rofe wrote in a statement to Grub. "We will get back up because we always do, and because we know we can count on the support of a neighborhood that we love and has already opened up to us so beautifully. We will be back, and will come back even stronger and better."
In the meantime, Cómodo — Colonia Verde's sister restaurant in Soho — will be in full swing, and starting on February 16, serve dinner on Mondays as well.
"Come join us over there, and let's celebrate the gift of life, be grateful that no one was hurt, and that we will rebuild," Rofe says. "And hugs are greatly appreciated."