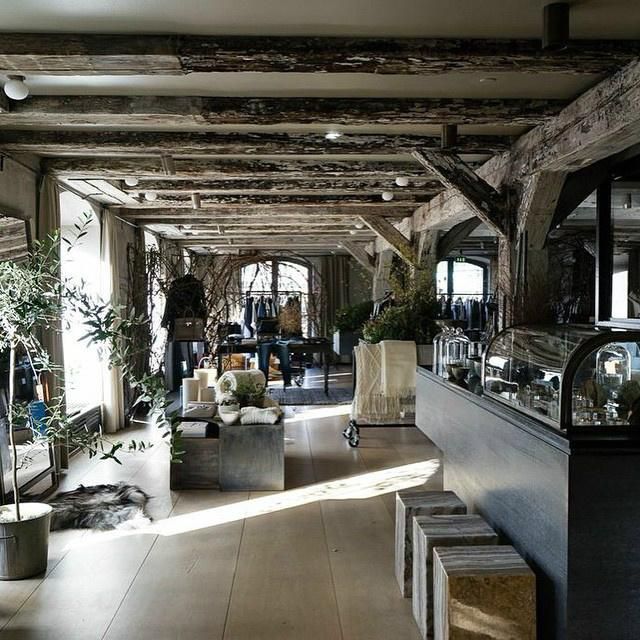 Go on, get a sweater or two.
Photo: Alice Gao/Courtesy of Club Monaco
Noma's staff is currently winding down after its Tokyo sojourn, and, in the meantime, the restaurant's dining room has been repurposed in an … interesting way: The actual restaurant currently houses a Club Monaco, meaning if you've ever wondered what an upscale mall shop would look like inside the world's most celebrated restaurant, now you know.
Open through March 13, the CM at Noma concept store, as it's called, includes a Koppi Kaffe coffee bar and a mélange of "curated" goods, along with some wooden yurts imported from Brooklyn. It's the first outside boutique of any kind that Renél; Redzepi has let penetrate Noma's hallowed walls, and Club Monaco's creative director Caroline Belhumeur says it's perfect, since "Clothing and food are fundamentals of life."
The food world may be scratching its head a little, but people on the fashion side seem pretty stoked, even if the wording of Style.com's notice — "When Food and Fashion Collide" — comes off as overly aggressive. GQ already has a 12-page slideshow highlighting what's good enough to be on the racks of the world's best restaurant. No doubt they're some stylish duds, and it's managed to make waves, so Grub is now looking forward to Jenna Lyons's tweet announcing a J.Crew pop-up in Alinea.
[WSJ]