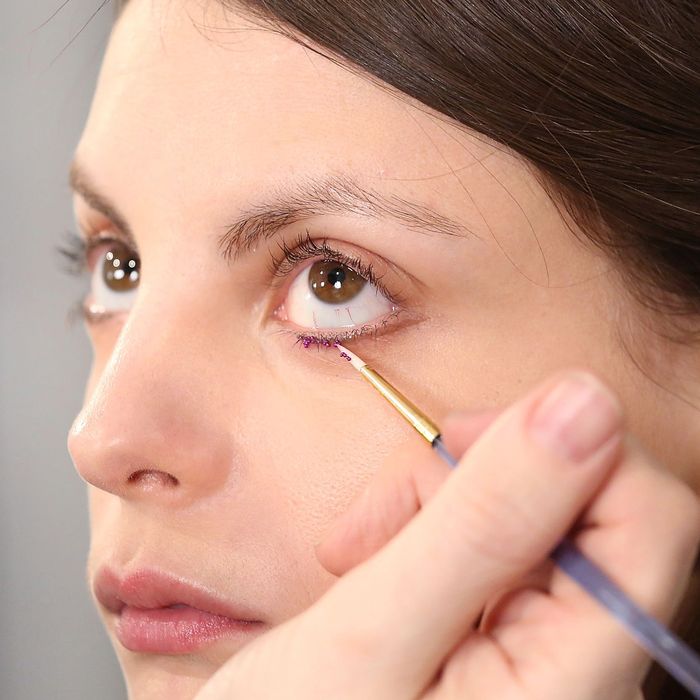 The pellets are secured with Elmer's glue.
Photo: Mireya Acierto/Getty Images
Can you have your caviar and eat it too? Over at New York Fashion Week, which our friends at the Cut are covering dutifully, designers are using actual caviar micro-beads as eyeliner. It sounds like the ultimate luxe beauty treatment, except for the fact that the makeup artists (at least the ones at Ohne Titel) are securing the pellets with watered-down Elmer's glue. Blinis and crème fraîche are definitely preferable accompaniments.
[Style]