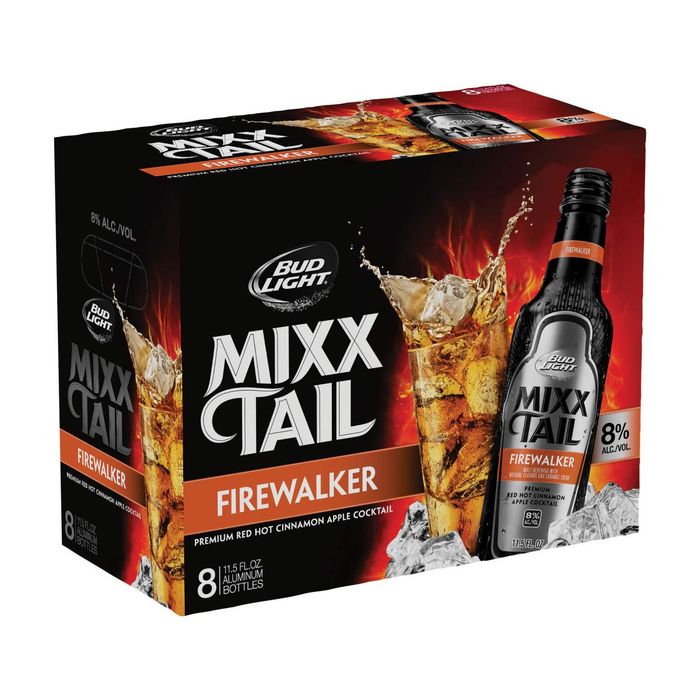 The hangovers are going to be brutal.
Photo: Anheuser-Busch
Good news for lovers of party buses: Anheuser-Busch InBev says that soon it will begin selling something called MixxTails, new malt beverages designed to "quench consumers' demand for more variety, mixology, and easy, convenient cocktail solutions" and therefore "served" in bottles festooned with cocktail shakers. MixxTails, which weigh in at 8 percent ABV, come in three flavors: Long Island, Hurricane, and Firewalker. And it's the last of these that has grabbed Grub's attention, since it seems like an obvious attempt to steal some of Fireball's thunder. In fact, it's described as a "premixed red hot cinnamon apple cocktail."
But here's the thing: Anheuser-Busch came under fire after its Bud Light Super Bowl ad knocked craft-beer drinkers for enjoying things like "pumpkin peach ale," a supposed joke that one Budweiser exec called "a fabricated, ludicrous flavor combination." But ask yourself this: Does it sound more ludicrous than a Zima look-alike that tastes like "premixed red hot cinnamon apple cocktail"? No, it does not. In fact, pumpkin peach ale — which, it turns out, one of Anheuser-Busch's recently purchased craft breweries does make — sounds about a million times better than any of these MixxTails.
[WSJ]