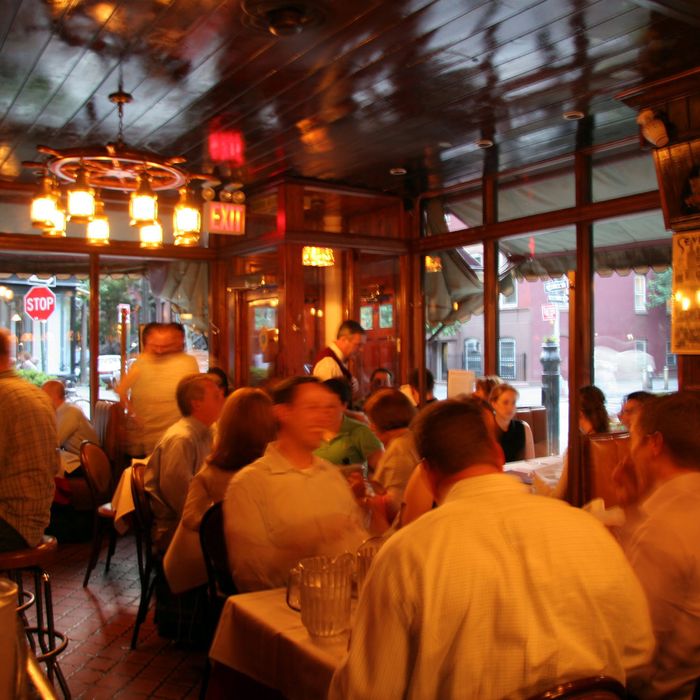 Sevilla is right on Charles Street.
Photo: Lauren Klain Carton
The James Beard Foundation Awards aren't only about splashy new restaurants and the cool-kids network of chefs: There's an annual honor bestowed to "America's Classics," which are locally owned restaurants that have been open for at least ten years.
This year, the recipients are Archie's Waeside, an Iowa restaurant that specializes in dry-aged beef; Beaumont Inn, which serves Kentucky specialties like yellow-leg fried chicken; Guelaguetza, a Los Angeles place beloved for its Oaxacan food; Sally Bell's Kitchen in Virginia, a take-away operation that has mastered classics like egg salad; and New York's Sevilla, a traditional Spanish restaurant in the West Village. Mazel tov to all!