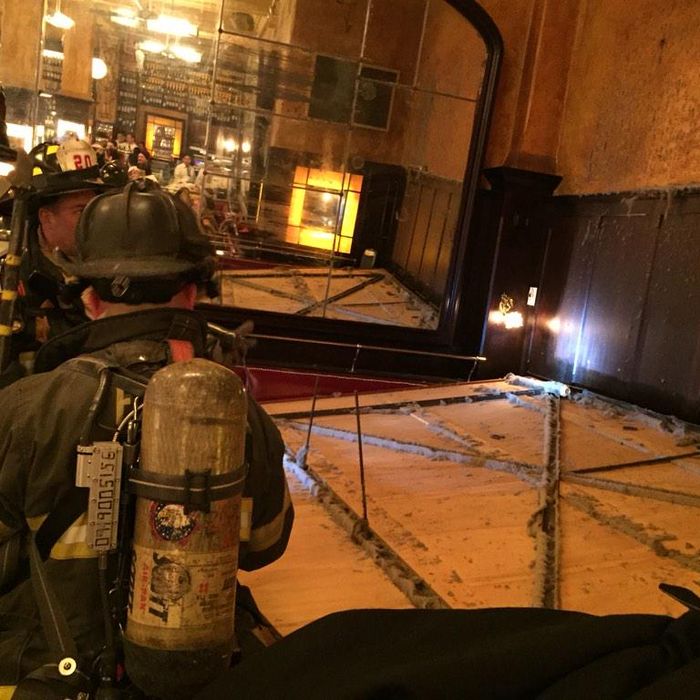 The scene.
Photo: @lizeswein/Twitter
Some alarming news* from Balthazar: Apparently, one of the giant mirrors on the restaurant's back wall crashed this morning on a table full of customers. According to DNAinfo's Aiden Gardiner, two patrons suffered minor injuries — including former finance minister Arnaud Montebourg, who got taken to the hospital. Fortunately, no one was seriously hurt.
Though the 10-by-15-foot mirror fell on a table of ten, it did not shatter. Other diners and staffers ran to help lift the the mirror off of everyone.
Grub gave Balthazar a call, which connected to owner Keith McNally's office, but a staffer couldn't address the incident or provide any additional information yet. The staffer did say that the restaurant is open for lunch and dinner, per usual — and that it's fully booked.
[DNAinfo]
*This post has been updated throughout.