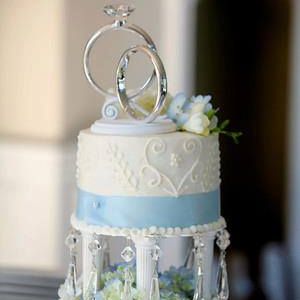 Supports are trying to crowd-source a legal fund.
Photo: Sweet Cakes By Melissa/Facebook
Discrimination often doesn't pay, reputationally speaking, but the Kleins — owners of an Oregon bakery that made headlines in 2013 for refusing to bake a cake for a lesbian couple whose union they viewed as "an abomination unto the Lord" — are now proof that it doesn't pay financially, either. More than a year after the engaged couple filed the claim (and got a free cake from Duff Goldman), the state's Bureau of Labor and Industries has finally agreed that the Kleins discriminated unlawfully against the couple, and it says damages, to be determined at a March hearing, may run as much as $75,000 per complainant.
Sweet Cakes by Melissa closed its actual shop in 2013 because of what Fox News classified as "a vicious boycott by militant homosexual activists," but business has continued booming largely by doing private orders for military personnel and even an ex-gay ministry or two.
Regardless, the Kleins are displeased with this week's news: "It seems as if we are being thrown into the Lions den," they wrote in a Facebook entry that was quickly liked more than 3,300 times. Supporters are trying to crowdsource a $150,000 legal fund.