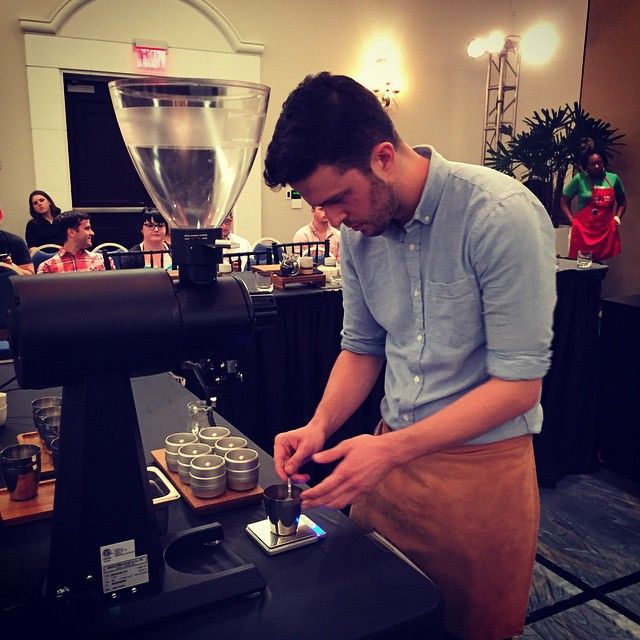 Here's Mr. Babinski.
Photo: ggetla/Instagram
Charles Babinski, the co-owner of Los Angeles-based G&B and Go Get Em Tiger, won his first-ever U.S .Barista Championship, the coffee industry's highest honor. He's come in second place for the last three years, but with his signature beverage — Honduran espresso blended live onstage with pine-tree honey, juniper syrup, and a grapefruit reduction — he finally took the crown.
This works pretty much exactly like the Miss America Pageant: Babinski will show off his talents at the 2015 World Barista Championship, which takes place April 9 to 12 in Seattle. Last year, Japan ranked No. 1, with Cherry Street Coffee House's Laila Ghambari trailing at tenth. Don't let your country down, Babinski!
[Spruge]