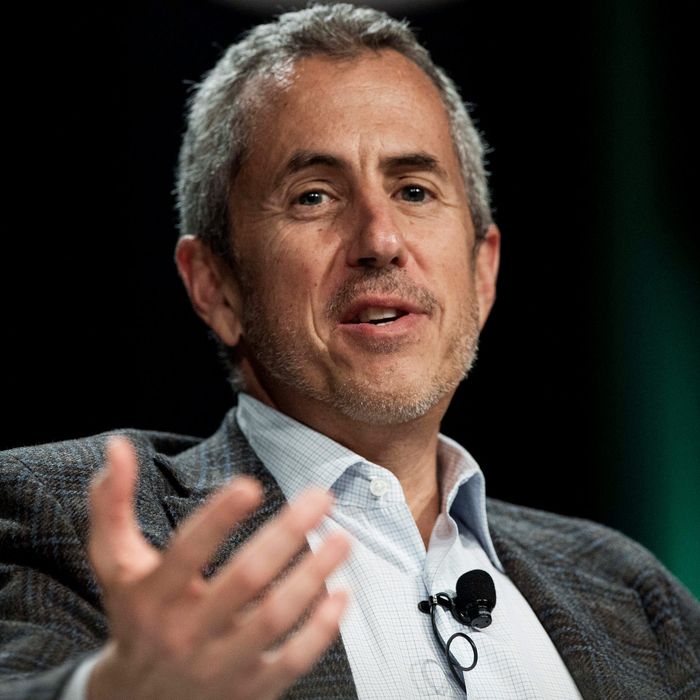 He'll definitely be able to afford to shave now.
Photo: Nicholas Kamm/AFP/Getty Images
We're now in the final countdown before Shake Shack's hotly anticipated IPO, and the demand's already so high that they've raised the price for a piece of SHAK from $14-16 to $17-19. Danny Meyer, who founded a dynasty of well-regarded fine-dining places but hit pay dirt with a hamburger kiosk, must be a happy fellow right now. And nervous: New estimates are that the restaurateur stands to gain $140 million from the deal.
Meyer controls 21 percent of Shack shares, or an imposing 7.4 million as an actual number. The company hopes to sell about $110 million of them in the IPO, or around 5.8 million, though the price may change again before it opens. That would make the burger empire worth in the neighborhood of $600 million, almost a fourth of which would be Meyer's portion.
And there may be more good news: In inflation-adjusted dollars, this is more than double what McDonald's raised when it went public in 1965, Crain's points out in order to compare Meyer with Ray Kroc. At that time, McDonald's already had 710 locations in 44 states. Right now, there are just 63 Shake Shacks, with room for a lot more. This IPO could be, Crain's notes, "the start of Shake Shack's development into a global über-burgermeister. … People's appetite for fast food is almost endless."
[Crain's]