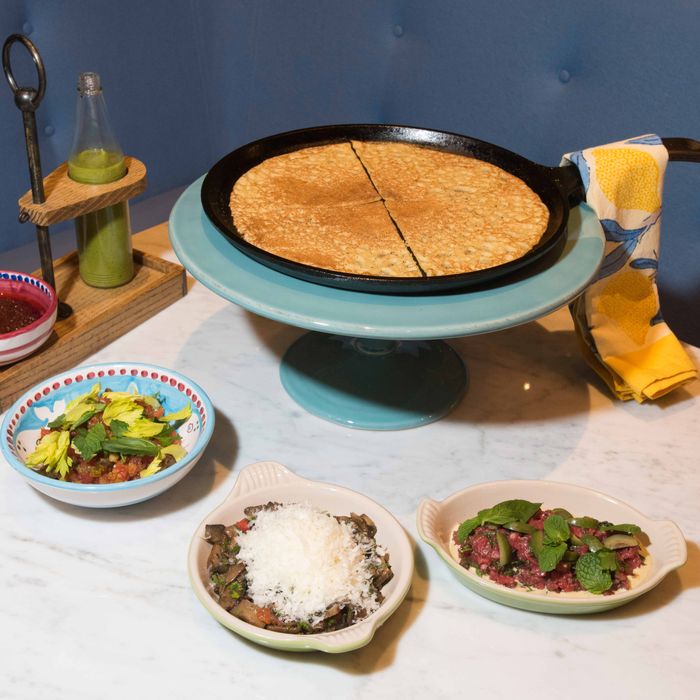 Cecina with lamb tartare, Calabrian tuna, and mushroom Provolone.
Photo: Gabrielle Plucknette
When Major Food Group won the bid to operate a restaurant attached to the High Line's new headquarters, partners Mario Carbone, Rich Torrisi, and Jeff Zalaznick took culinary cues from their surroundings. Before the area became the meatpacking district, it was a farmers' market, and before landfill expansion, the plot had been coastline. And so Santina, named after Carbone's Sicilian-immigrant grandmother, focuses on coastal-Italian food, primarily fish and vegetables.
Two menu highlights include cecina, chickpea-flour pancakes that Carbone griddles and serves in cast-iron pans, along with fillings and sauces, and a Japanese-style short-grain rice that the chef dresses like pasta. The grill and plancha are used for everything from lemon-leaf-wrapped mozzarella to agrodolce-glazed octopus spiedini. The meatballs are made of turkey, the tricolore salad is draped with tuna carpaccio, and bistecca Maggio —t he menu's sole carnivore concession — is a 21-day-dry-aged T-bone tribute to the meatpacker who once occupied the spot. Desserts include piped-to-order tricolore cannoli, and to drink there are coastal wines, summery cocktails, and housemade "meloncello." The space itself is streamlined but striking: a glass box tucked beneath the elevated park and adorned with Murano-glass-flower chandeliers and a plate painting by Julian Schnabel. Lunch and breakfast coming soon.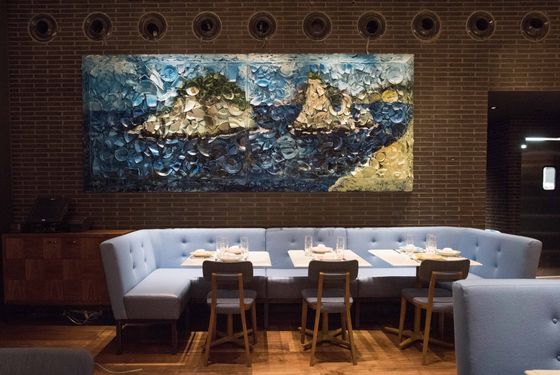 The plate painting is by Julian Schnabel.
Photo: Gabrielle Plucknette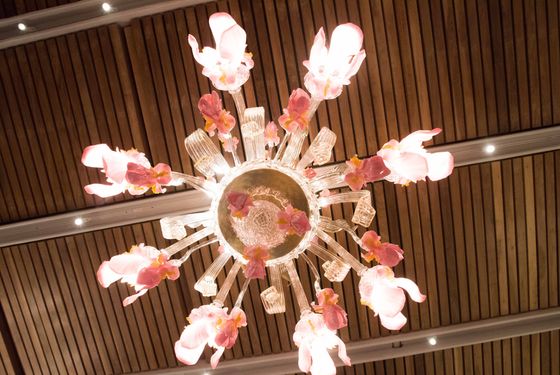 The Murano-flower-glass chandeliers.
Photo: Gabrielle Plucknette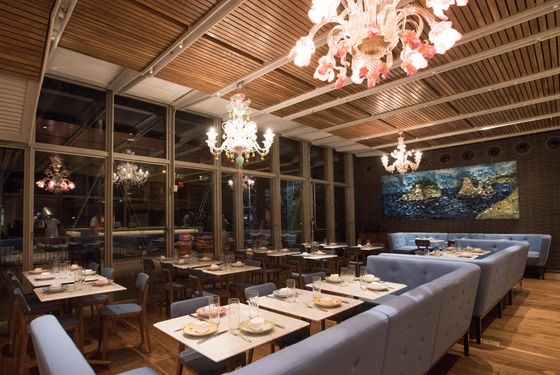 Another look at the dining room.
Photo: Gabrielle Plucknette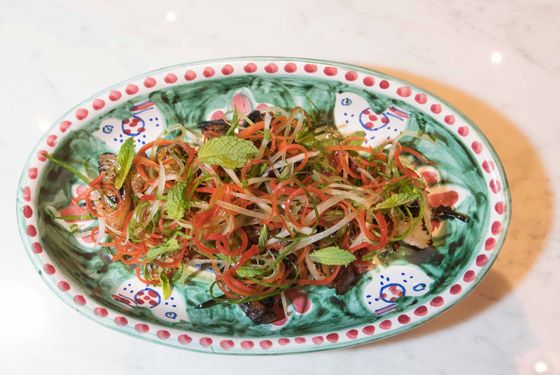 Octopus spiedini.
Photo: Gabrielle Plucknette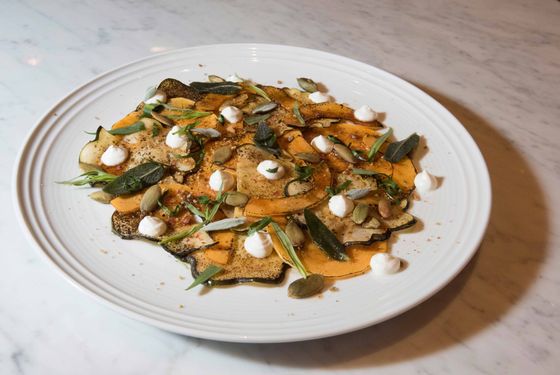 Squash carpaccio.
Photo: Gabrielle Plucknette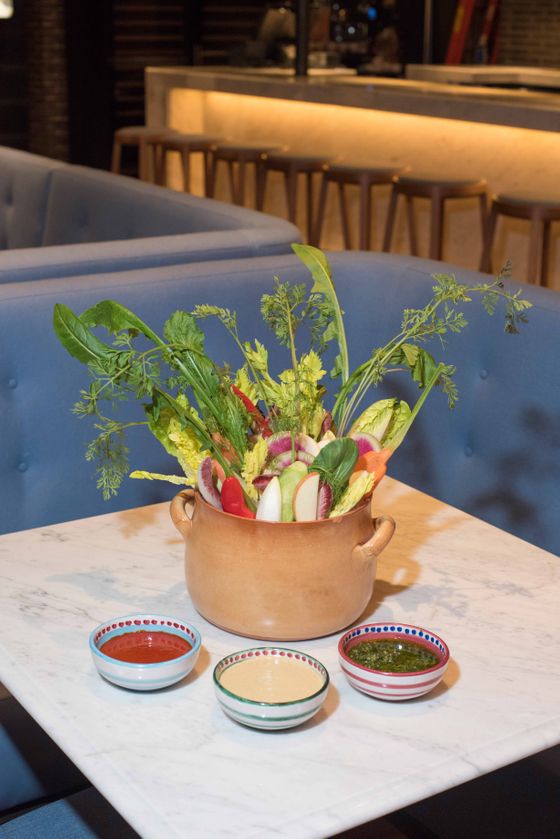 Giardinia crudite.
Photo: Gabrielle Plucknette
820 Washington St., at Gansevoort St.; 212-254-3000
*This article appears in the January 12, 2014 issue of New York Magazine.