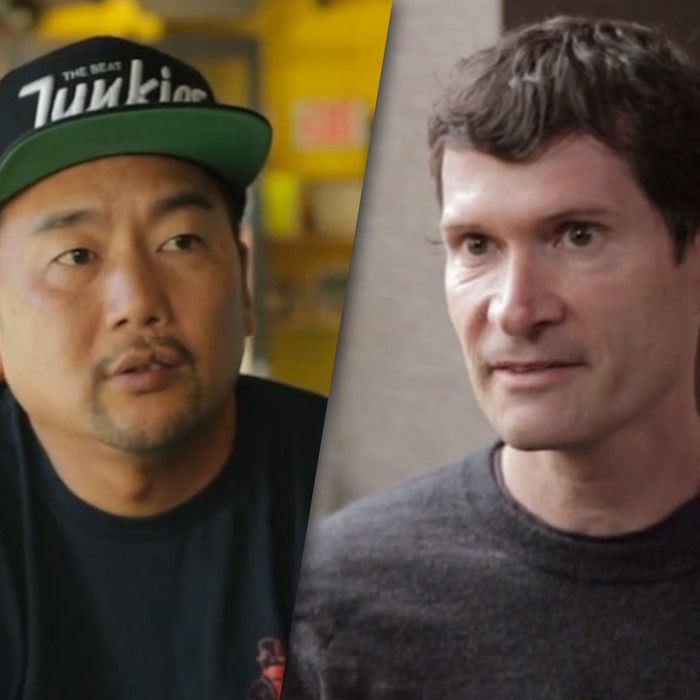 The Ray Krocs of the future.
The chefs Roy Choi and Daniel Patterson are nearly ready to go with Loco'l, a foray into the realm of fast food that will use high-quality ingredients, keep price points low, and pay workers a fair wage. They have enlisted Tartine Bakery's Chad Robertson to create a koji burger bun, and the chefs have a spot in San Francisco's Tenderloin neighborhood. Loco'l now just needs a little dough, the cold, hard kind.
Patterson and Choi's Indiegogo campaign has locked in $12,000 so far of their $150,000 goal, an amount they say covers the rest of the location's build-out.
https://t.co/YTPZpR0yaX 10 days in, 50 to go. Menu is written Lease is being drafted R&D begins next month Design calls every Monday #LocoL— Taco Man (@RidingShotgunLA) January 20, 2015

Patterson has promised they'll roll out "like a million" locations of Loco'l and that they're hard into expansion mode, too.
And even René Redzepi is taking a break from his acclaimed Tokyo pop-up to help spread the word.
Get behind this!! Chefs challenging the world of fa(s)t food. They need your help….DONATE: https://t.co/zBxukqr4Cv— Rene Redzepi (@ReneRedzepiNoma) January 22, 2015