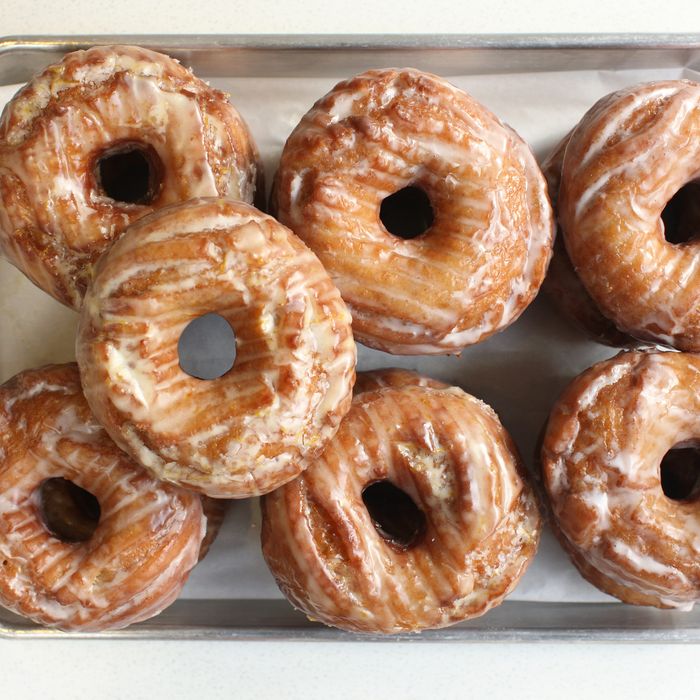 It's sour and sweet, crunchy and chewy.
Photo: Melissa Hom
This coming Monday, Manhattan will finally gets its first location of Pies 'n' Thighs, the beloved southern restaurant in Williamsburg. A lot has changed since owners Erika Williams, Sarah Sanneh, and Carolyn Bane launched their concept in the back of Rock Star Bar in 2006 with only six stools. To start: Those same stools are now being used as counter seats at the Canal Street outpost, which has a vibe and menu similar to its Brooklyn counterpart. There are, however, some notable additions: a collard-greens salad with smoked coconut, chicken-dumpling soup, and a raised doughnut made with a natural yeast-rye starter.
The much-anticipated sourdough doughnut is sour and sweet, crunchy and chewy. The dough is mixed three days before it's served, allowing it to rest and ferment. Then it's rolled, proofed, fried, and dunked in a glaze while it's still warm. Outstanding doughnuts aren't hard to come by in New York, but it seems this funky sourdough creation is brand-new to the city.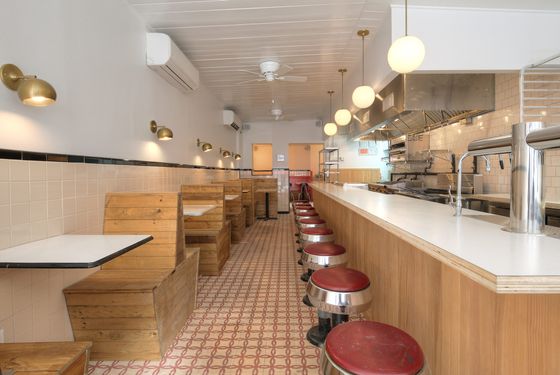 Menu [PDF]
Pies 'N' Thighs, 43 Canal St.; 212-413-7437