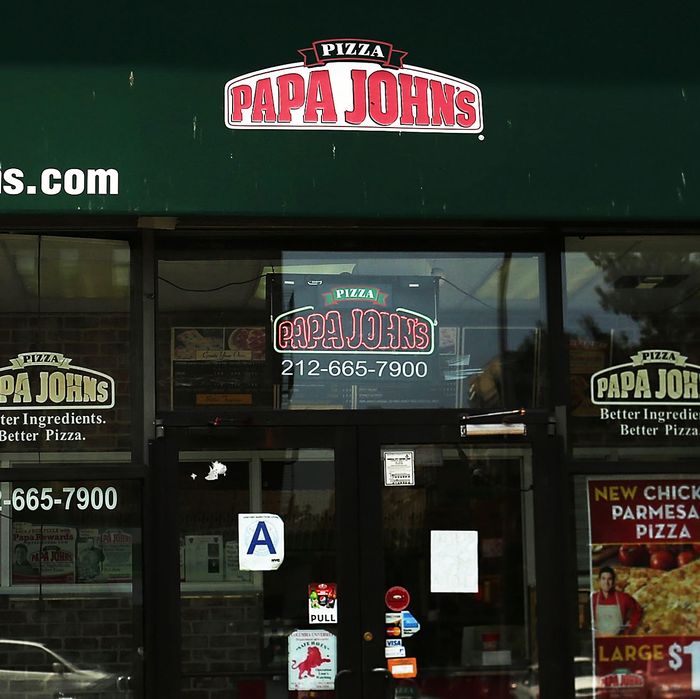 Don't mess with Georgia's gun-carrying delivery people.
Photo: Spencer Platt/Getty Images
A 27-year-old deliverywoman in Atlanta has put Papa John's in a real quandary this week. She told police that when two armed men tried to rob her, she used her own handgun to shoot one of them in the face. There's no evidence her gun was illegal, but the fast-food chain has a clear policy about bringing weaponry into delivery cars. They're not allowed to mingle with the Fritos chili pizzas.
While the delivery worker's mother said she had been nervous about her job security after the incident, the company says that after "considering the specific facts of the situation," she will keep her job, even though it assures everyone its no-gun policy is as firm as ever. The guy who got shot in the face is expected to recover, and the chain offered its worker counseling services as well as a reassigned position, this time someplace inside the store.
[NPR]