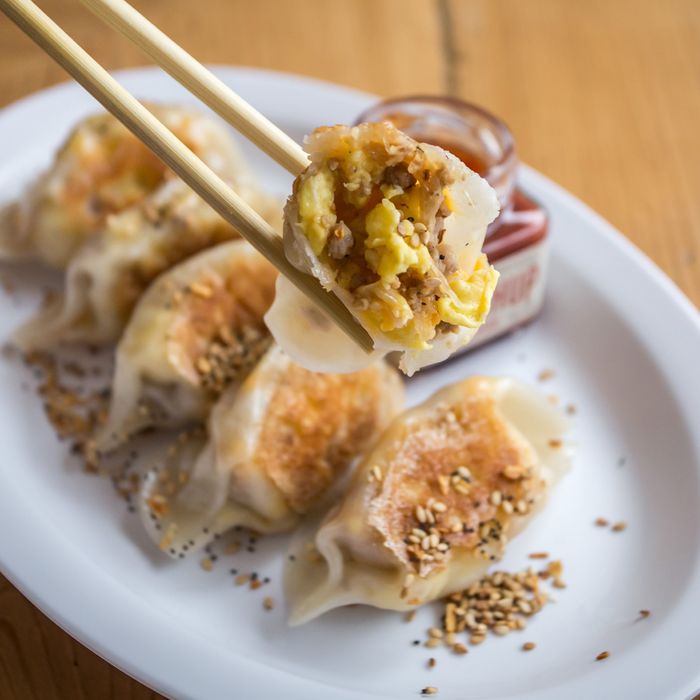 Naturally, you need a little ketchup on the side, too.
Photo: Paul Wagtouicz
Consider this 2015's first major culinary mash-up: The brand-new breakfast dumplings served at East Village spot Mimi Cheng's combine a filling inspired by classic egg-on-a-roll sandwiches, tucked inside the shop's fresh, hand-wrapped, pan-fried dumplings. (Surprisingly, even Dumpling Galaxy's massive menu doesn't include anything quite like this.) Inside the Mimi Cheng's version, you'll find scrambled eggs, Fleisher's maple breakfast sausage, Cheddar cheese, and — naturally — ketchup on the side for dipping.
Alas, don't rush out into the snow just yet: For now, these are only available on Saturdays and Sundays, and only through the month of January. But the East Village restaurant does open at 11:30 a.m., making it a great no-frills, midday-weekend eating spot for people who tend to otherwise avoid anything resembling brunch.