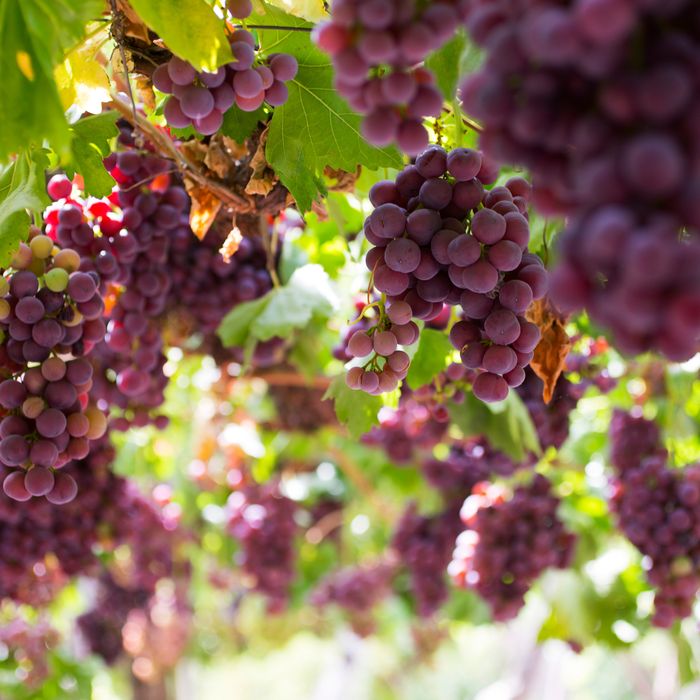 Veritas indeed.
Photo: David C. Phillips/Corbis
Over the past three years, Harvard has casually dropped more than $60 million into real estate in Southern California wine country, where it apparently now owns about 10,000 acres of vineyards in Santa Barbara and San Luis Obispo counties. According to Reuters, which stumbled onto the news somewhere in the university's investment fund records, this makes Harvard one of the top 20 growers in Paso Robles, which is not a small viticultural area at all. The land grab is an investment by the school's $36 billion endowment fund and appears to have started in 2012, wisely around the time analysts were predicting an "eminent shortage" of California wine grapes thanks to Americans' growing love for wine.
Since then, another crisis has supplanted it — California's water shortage. Harvard, which is of course there to make money, got lucky and locked in rights for drilling as many as 16 super-deep wells to feed its grapes, and that concerns some local environmental groups (Paso Robles is among the regions hardest hit by the drought). "It remains to be seen what commitment they have to the business of agriculture," Susan Harvey of North County Watch tells Reuters. "Is Harvard going to keep pumping ground water, or cut back on returns to protect water quality and quantity?" Basically, if in the name of double-digit returns the fund decides to pump its really deep wells really hard, critics worry the effects could be devastating as far as a mile away.
Reuters also learned Harvard conveniently secured seven of its permits just in the nick of time — six days before the big ban on pumping went into effect in the region — so there's maybe one indication of how it's planning to proceed.
[Reuters]