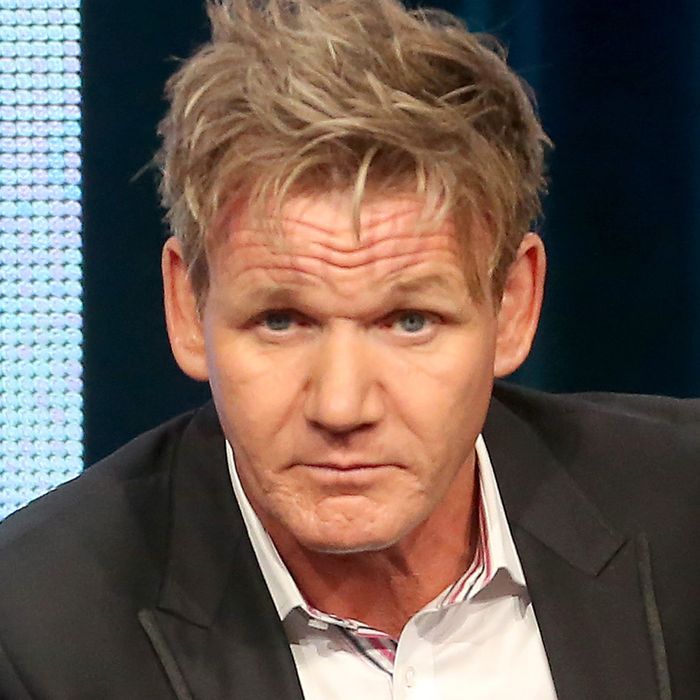 Not the "day in court" he was hoping for.
Photo: Frederick M. Brown/Getty Images
Just when you realized there hasn't been much Gordon Ramsay drama for several months now comes the news that the U.K. High Court has ruled the chef has lost a case concerning who actually has to pay the pricey rent at his London pub York & Albany.
The chef and TV personality's attorneys had argued the 25-year contract wasn't binding because Ramsay's estranged father-in-law Christopher Hutcheson had "forged" his signature using an autopen machine. A judge said that while, sure, that's technically fake, Ramsay no doubt knew his signature was routinely being affixed to contracts using it — at least 42 of them, by the court's sleuthing — so it's not going to help him squirm out of "a bad deal" regardless of how his name got on it. In all, that's £600,000 that he owes for the York & Albany owner's legal fees, plus up to as much as £1 million of his own, plus the £640,000-a-year rent he's now on the hook for through 2032. The contract was signed in 2008.
Ramsay, who is already financially embattled, said that he thought the device existed just to sign cookbooks, which we guess is separate bad news for people who paid extra for autographed copies of Roasting in Hell's Kitchen.