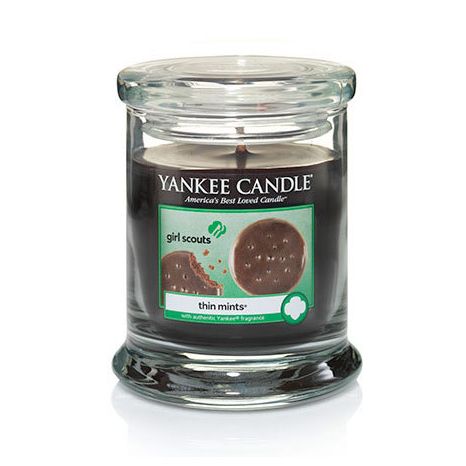 For completeists only.
Photo: Yankee Candle
These Girl Scout Cookie candles are presumably less odor-offensive than their authentic egg cream and steamed slider counterparts, but they're still 100 percent inedible, and the new gluten-free varieties apparently didn't even make the cut. Sorry, Rah-Rah Raisins. Related: Who really wants their house to smell like hot peanut butter?
[Eater]