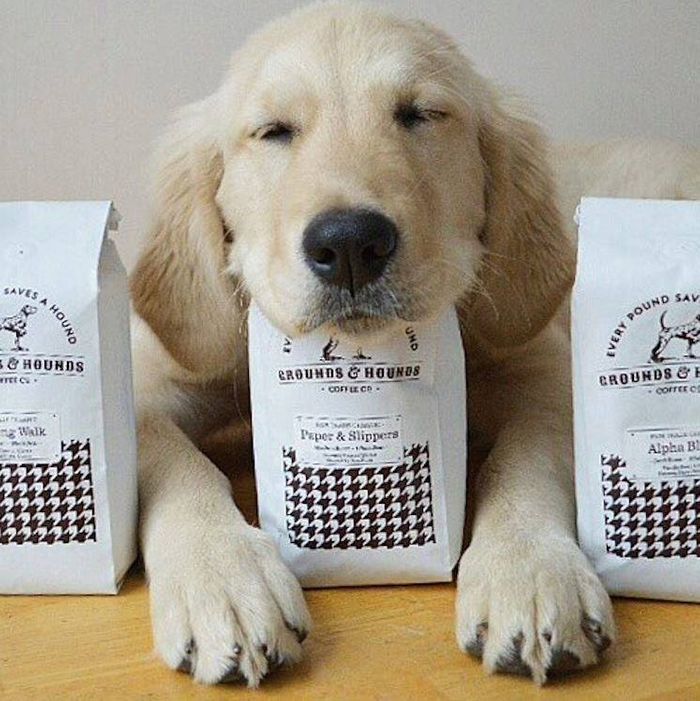 Man's best friends.
Photo: The Dog Cafe/Indiegogo
Now that cat people have ample choices to sip espresso and pet cats, America's dog lovers have begun addressing this injustice, and someone's finally come along to balance things out. The country's first dog café, called simply the Dog Café because you can do that when you're first, is raising funds on Indiegogo and hopes to net $200,000 by February 5. The amount is much more than NYC's new Meow Parlour asked for, but part of the reason for that is because of founder Sarah Wolfgang's outsize plans.
Billed by Wolfgang as a "coffee shop where you'll be completely surrounded by dogs — small, big, quiet, crazy, young, old, all sorts of dogs," the Dog Café will offer cups of coffee and tea — food is apparently out since it makes dogs territorial — in an environment flanked by fully adoptable canines rescued from shelters.
The $200,000 will help pay for the adjoining, legally zoned drinking and dog-petting areas, so comfy furniture and dog-treat-dispensing are part of the mix. Floor plans show lots of room to kick back with your joe at a table in the "dog zone" and pet Fido: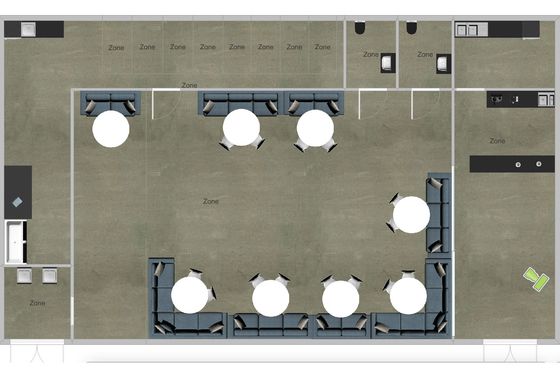 For human treats, the café will partner with Grounds & Hounds to offer fair-trade single-origin coffees and blends with names like Alpha. For their part, the dogs will be either locally sourced or more exotic rescues from Korea.