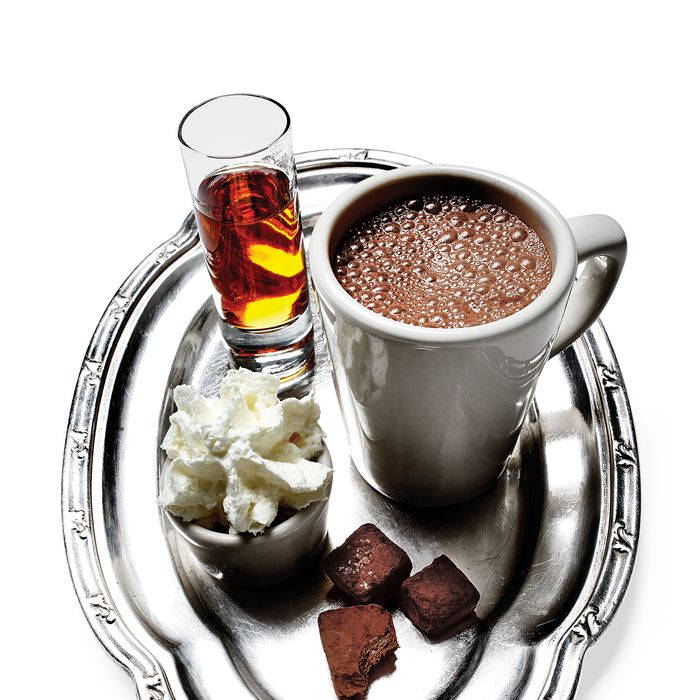 Photo: Bobby Doherty/New York Magazine
Considering that Rôtisserie Georgette's Georgette Farkas went to hotel school in Lausanne and worked and traveled throughout France, it's no wonder that her idea of hot chocolate is not exactly Swiss Miss but rather dark with a bittersweet edge and served with as much panache as an einspänner in a Viennese kaffeehaus. For the new addition to her bar and dessert menus, Farkas resurrected a recipe she devised for friends after a frigid Central Park romp several years ago, boosting the chocolate flavor with undertones of bourbon and coffee. Good chocolate should be "more event than afterthought," says Farkas—whether consumed après-ski in Gstaad or St. Moritz or in the midwinter frozen tundra of Manhattan.
Mouse over or tap the image to read more.
On the menu at Rôtisserie Georgette, $8; 14 E. 60th St., nr. Madison Ave.; 212-390-8060
Photo: Bobby Doherty/New York Magazine
*This article appears in the January 26, 2015 issue of New York Magazine.