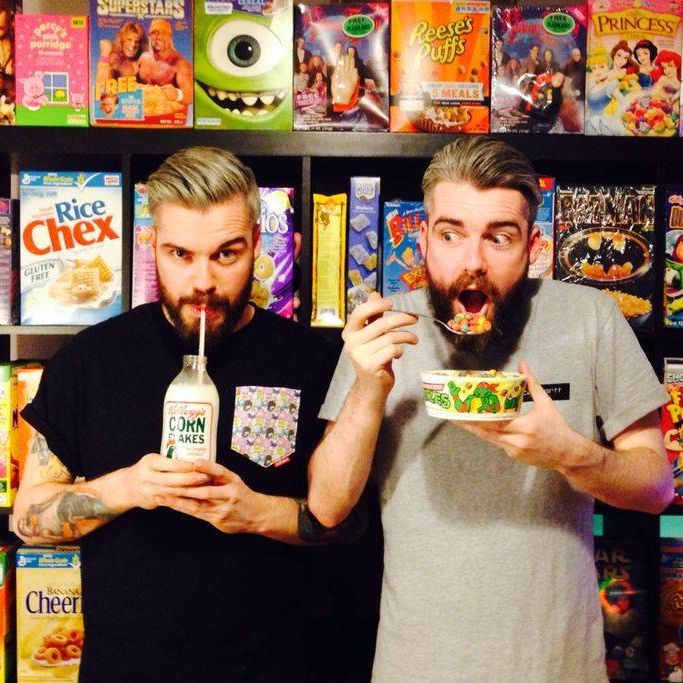 Serial hipsters.
Photo: Courtesy of Cereal Killer Café
After a less-than-warm reception back in December when it was dismissed as a "hipster-priced cafe in a poor area," tattooed British twins Alan and Gary Keery may finally be hitting their stride with their Cereal Killer Café. The bearded duo tell U.K. trade magazine Marketing Week they've already sold 20,000 of those pricey bowls, sometimes in weird pairings like Weetabix and orange juice, and expect to sell a lot more once they finish franchise talks under way with people in "a few different countries."
Yesterday, Time Out London reported that their second location will open this spring in London, and the café has a cookbook due out before summer that promises readers many pages of "ways to cook with cereal." In the meantime, they're getting approached by Big Cereal; Kellogg's, for example, paid homage to the venue with a custom box. Alan adds they're anxious to be innovative and not "piggyback on the marketing budgets of bigger companies who want to promote their products," which is a sure sign that bespoke cereal box trinkets will be all the rage by the time this place invariably touches down in Bushwick.