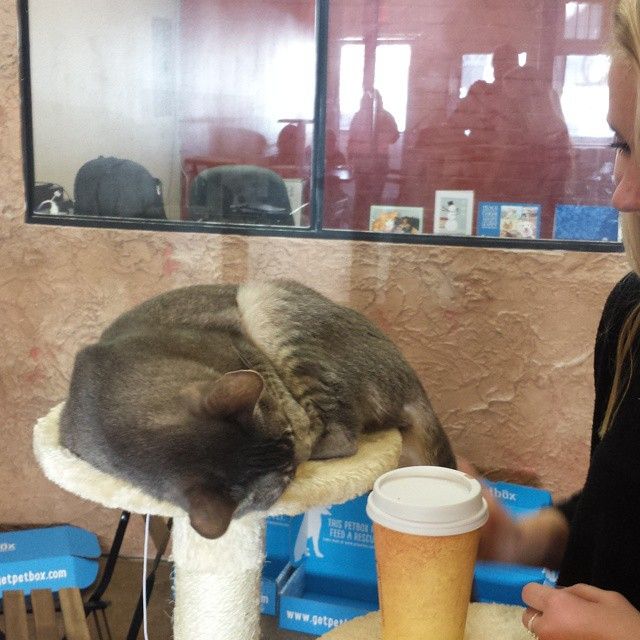 Better hope she's guarding that tail.
Photo: thecatcafesandiego/Instagram
Here's what's sure to be the first of many reminders that in this wild new world of pet cafés;, the customer isn't always right. When San Diego's first cats-and-coffee spot opened a few weeks back, Tony Wang didn't see any reason to limit who got to spend time with its animals. He says that's all changed after hearing reports earlier this week of parents letting their child-terrors chase the animals, tug on their tails, and otherwise generally act "less than respectful." Wang posted a stern chiding to Facebook reminding people the Cat Café is "unique" in even giving half-pints one-on-one time, but that doesn't mean anyone, including its partner animal-welfare group, wants to jeopardize the animals' safety.
"We're one of the few cat cafés; that actually lets children in, so I'm disappointed that occurred," Wang tells the local NBC affiliate. "If I hear another report of that happening, I'm going to have to set a 'no children' policy, which I really don't want to do." Several of the well over 100 commenters on his Facebook post have volunteered as cat-room monitors, so Wang now has at least one possible solution. If nothing works out on that front, maybe he'll just make the switch to owls.