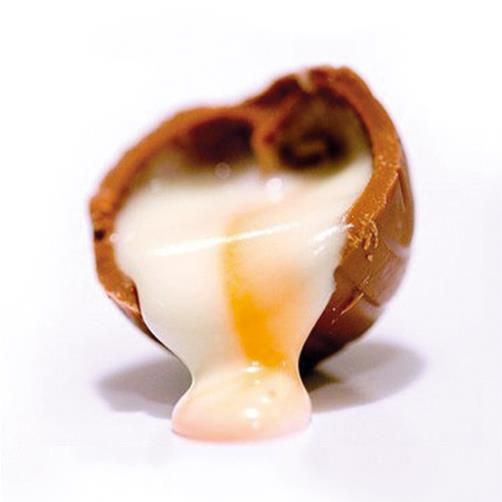 Still the same old egg.
Photo: Cadbury/Facebook
A surprising, if not baffling amount of dissent flooded social media yesterday after it was learned that food giant Mondelēz International had changed the recipe and diminished the portion sizes of Cadbury Creme Eggs in the United Kingdom. No fewer than four change.org petitions immediately popped up, demanding restitution, as well as a Facebook support group and @savethecremeegg Twitter account. It remains unclear if justice will prevail in Britain, but rest assured that Cadbury's Creme Eggs are unaffected by the same chocolate brutality in the United States.
"The Cadbury Creme Egg product sold in the U.S., that American consumers know and love, remains unchanged. The announcement only affects the product sold in the U.K.," a spokesperson for Hershey's, which manufactures the foil-wrapped candy Stateside, told Grub Street. It should be noted, however, that America's supply of Creme Eggs is not identical to the either recipe used in Cadbury's homeland. The ingredient list used here has "minor differences," the spokesperson told us, that cannot be described in detail but can be attributed to "palate differences of the consumer." The same presumably follows for the Halloween-themed "Screme" egg, which has a bright green yolk and never gets shipped beyond these shores.
Despite promises of a revolution in the U.K., it's unclear if Cadbury or parent Mondelēz will respond to the outcry and restore the recipe back to the way it was. The brand's social media has been in overdrive since yesterday, and the engagement is definitely a positive sign considering Creme Egg sales had previously fallen 35 percent in the U.K. between 2010 and 2012, at which time the product was nearly phased out. And at the very least, the company can claim its chocolate eggs do not contain gluten, so that's something.