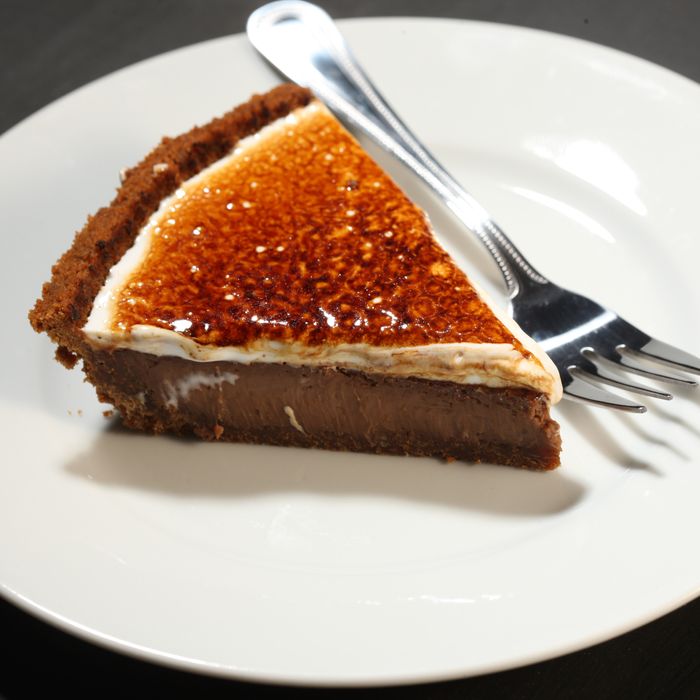 S'mores pie.
Photo: Melissa Hom
Kumquat Cupcakery's Keavy Blueher and First Prize Pies' Allison Kave have long collaborated on desserts, which they've sold at specialty stores and food markets in New York. (Remember the elusive Negroni pie?) On Saturday, January 24, their much-anticipated inaugural bakery opens to the public, with a menu that includes cakes, pies, housemade sodas, savory dishes like cheddar-cheese balls, and a full cocktail menu designed by beverage director Jen Marshall.
Think of Butter & Scotch as Disney World for adults: You can start your meal with bacon-egg-and-cheese biscuits (with Mike's Hot Honey), sip a Root & Beer Float (root liqueur, stout, vanilla ice cream), and finish with bourbon-ginger-pecan pie shake. Because you're a grown-up! (Sort of.)
Plus: The bar-meets-bakery will be open from early morning to late-night — offering booze, desserts, and booze-spiked desserts until 2 a.m. on Fridays and Saturdays.
Take a look at the cool space — designed by Lindsay Mound — and a few of the dishes: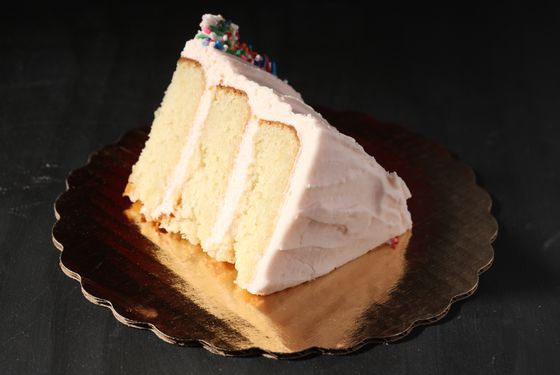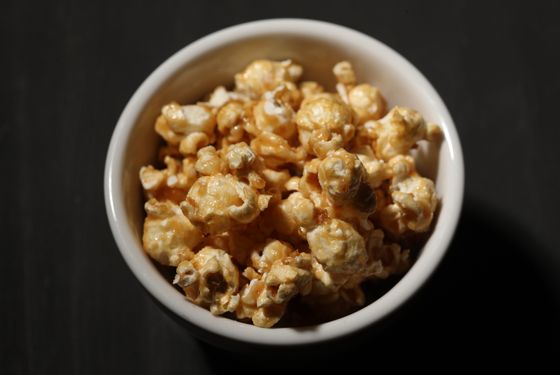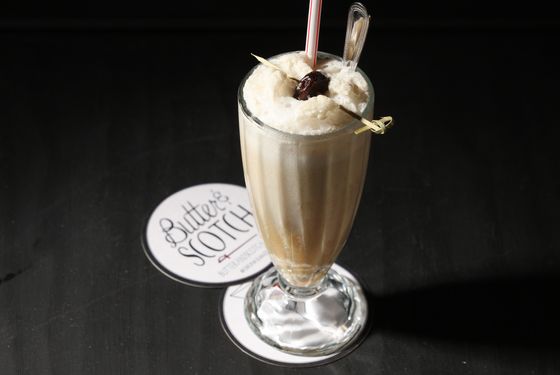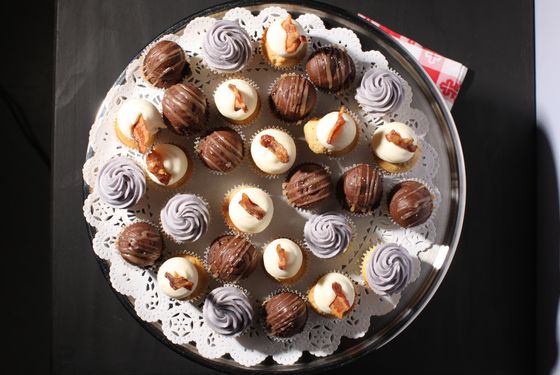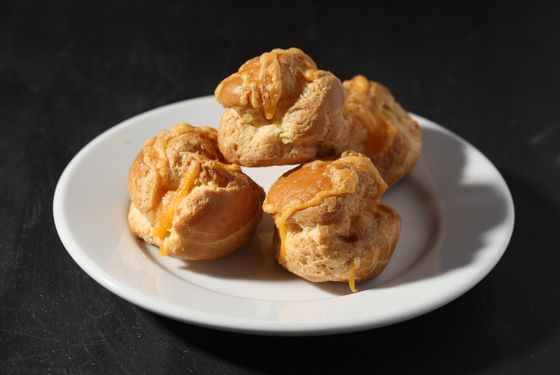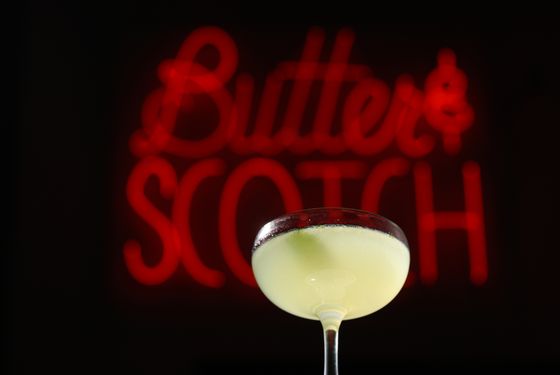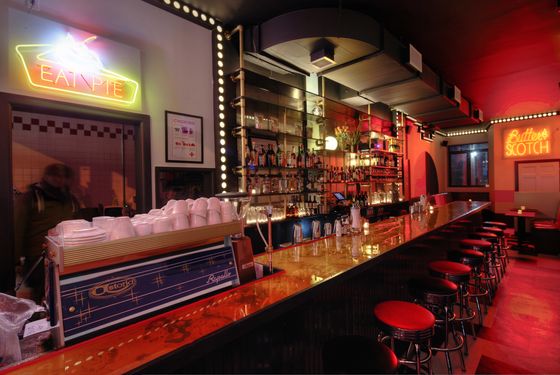 Menu [PDF]
Butter & Scotch, 818 Franklin Ave., 347-350-8899