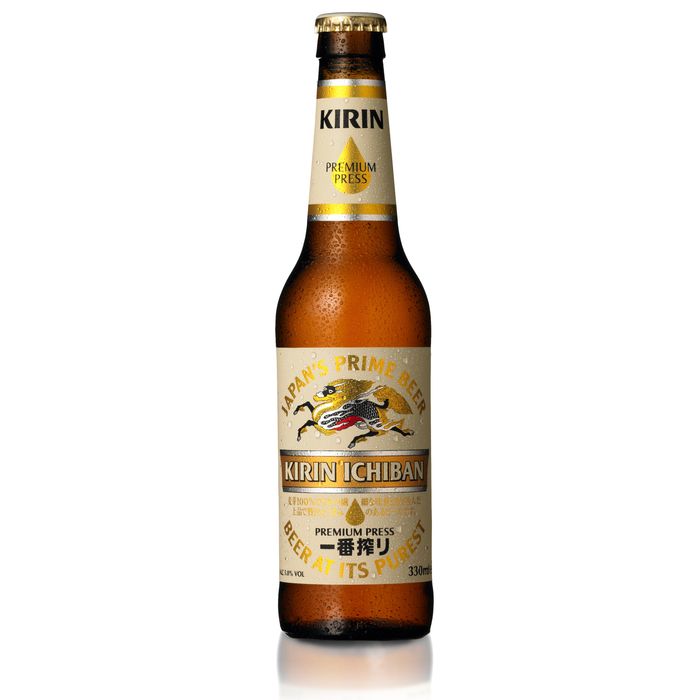 At least it looks authentic.
Photo: Courtesy of Kirin Ichiban
Drinkers who thought for some reason that the words Imported and Japan's prime brew on the label meant Kirin Ichiban was imported from Japan can now receive a refund from Anheuser-Busch, albeit in a token amount. The lager hasn't been made within 5,000 miles of Japan or with any Japanese ingredients since 1996, when A-B took over brewing so that Americans could finally "enjoy Kirin products with brewery-fresh flavor," but the prospect of confusion was apparent enough to a Florida judge that he's signed off on a settlement entitling anyone deceived between October 25, 2009 and December 17, 2014 to an entire 50 cents per six-pack — or 10 cents in the event they squirreled away the receipt from a single-bottle purchase — for up to $50 in total reimbursements.
The company agreed to nix that "Imported" bit, and also to make more prominent the fine-print-ish line that reads, "Brewed under Kirin's strict supervision by Anheuser-Busch in Los Angeles, CA, and Williamsburg, VA," but the plaintiffs maintained that phrase is currently hidden by the packaging.
[Law360]