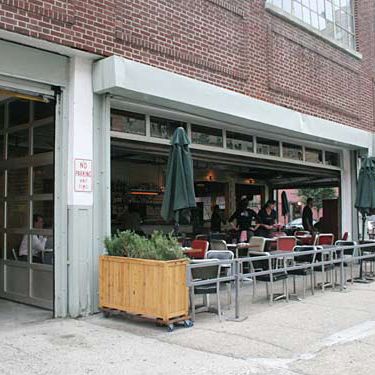 Irreplaceable.
Photo: Shanna Ravindra
The corner building at Washington and West 12th streets that has been home to Jonathan Waxman's now-classic and pretty much universally admired Barbuto is changing hands. Harry Jeremias, a real-estate developer with Harch Group "who has been buying up key sites in Chelsea and the Meatpacking District," is reportedly in contract for "north of $70 million" on the far West Village space. The 22,000-square-foot property includes 20,000 more square feet of air rights, the News notes.
A lot has changed on Washington Street in the 12 years since the chef opened Barbuto, which New York's Adam Platt praised as a hip, "Italianate version of the classic Odeon French-brasserie model" with relatively low price points and a great vibe. The restaurant remains perpetually busy. The bonanza of real-estate maneuvering and development that accompanied the opening of the High Line, however, has already pushed out Keith McNally's Pastis, which, like Barbuto, was open in a squat corner building for 15 years before it shuttered last year. The under-renovation Ninth Avenue building will gain three more floors, and McNally has vowed to reopen elsewhere in the same neighborhood.
The sale of the building may not, of course, necessarily mean the end of Barbuto and its roll-up doors, and the developer is not commenting. Waxman is expected to reopen an updated version of his trailblazing 1980s restaurant Jams later this year near Central Park. Grub has a line out to the restaurant's team, and we'll let you know what we hear back.
[NYDN]