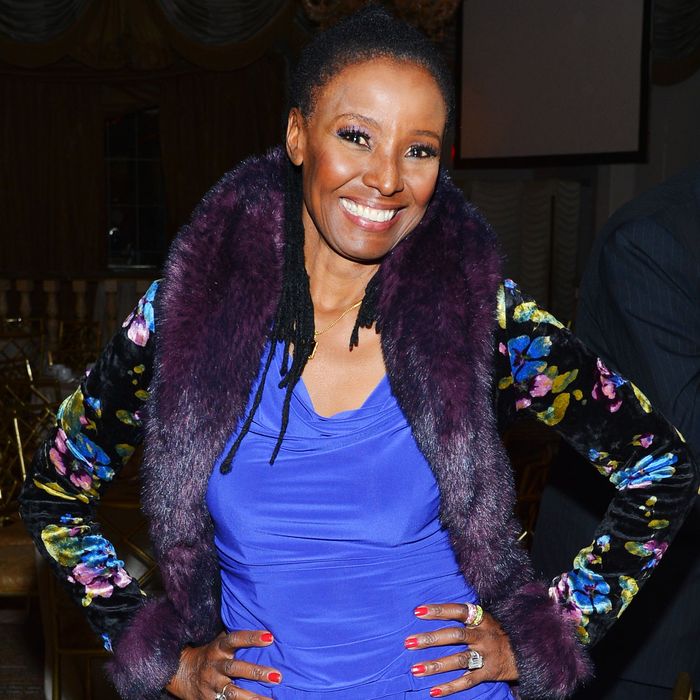 B. Smith.
Photo: Patrick McMullan
The East Coast restaurant empire founded nearly three decades ago by B. Smith has come to a close with the shutter of the iconoclastic model's Restaurant Row location. Smith, who also has a namesake line of housewares and olive oils, was diagnosed with Alzheimer's disease last year, which precipitated the closure of her Washington, D.C., and Sag Harbor restaurants.
Dan Gasby, Smith's business partner and husband for more than two decades, says it was a recently tripled rent that caused the closure of B. Smith's flagship, not her illness, writing when "your landlord becomes your pimp, then you know what that makes you."
Late last year, Smith briefly went missing after failing to turn up after a Jitney ride from Manhattan to the East End. She was later found safe in a Manhattan diner after a customer recognized her from a news segment.
Smith, who was the first black woman to appear on the cover of Mademoiselle, is hopeful she may relocate B. Smith's to another neighborhood. "We will seek restaurant opportunities in other locations and in different formats," she wrote in a message posted to her husband's Facebook.
[Page Six]