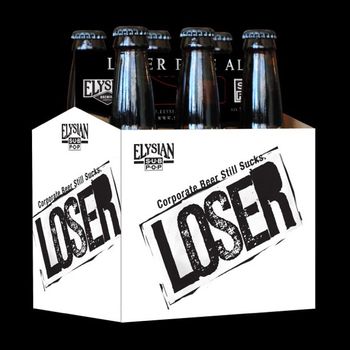 Are there any real losers here?
Seattle's World Beer Cup-winning Elysian Brewing Company has sold itself to Anheuser-Busch, meaning there are now 3,400 American craft breweries A-B InBev does not own. The merger is a win-win, both sides have said, though, as expected, few craft-brew lovers have cheered the news. In a press release, Elysian co-owner Dick Cantwell, who founded the brand as a flinty little brewpub in 1995, says, "By joining with Anheuser-Busch we'll be able to take the next steps to bring that energy and commitment to a larger audience."
The move mirrors the one made in 2011 by Chicago's Goose Island, a respectable craft brewer that has retained something of its perceived indie cred after being bought out by A-B InBev. But that hasn't stopped the complaints from rolling in, some even from Elysian staff:
It's also caused the Seattle Post-Intelligencer's Pour Fool to post an almost 3,000-word screed that references "Satan" and "John Wayne Gacy," and swear off ever mentioning the brewery in his column again. Others yet have tried staying positive: "Maybe they will leave the recipes alone, let the company run as it has, and not meddle. … [W]e will just have to wait to see what happens."
Regardless, the irony is particularly acute. One of its popular brews, Loser Pale Ale, is a paean to the Seattle grunge music scene championed by Sub Pop Records, Nirvana's old record label. The vestige of grit makes Elysian a smart buy for A-B InBev: Unlike many of their parents, studies show younger beer drinkers are less in the thrall of one brand — Budweiser, in particular — so the way around is to attach itself to as many beers as possible. Cantell says what's inside won't change: "We hope people will continue to judge Elysian by what's in the bottle." Just maybe not the A-B InBev corporate-approved labels, though?
[CHS]