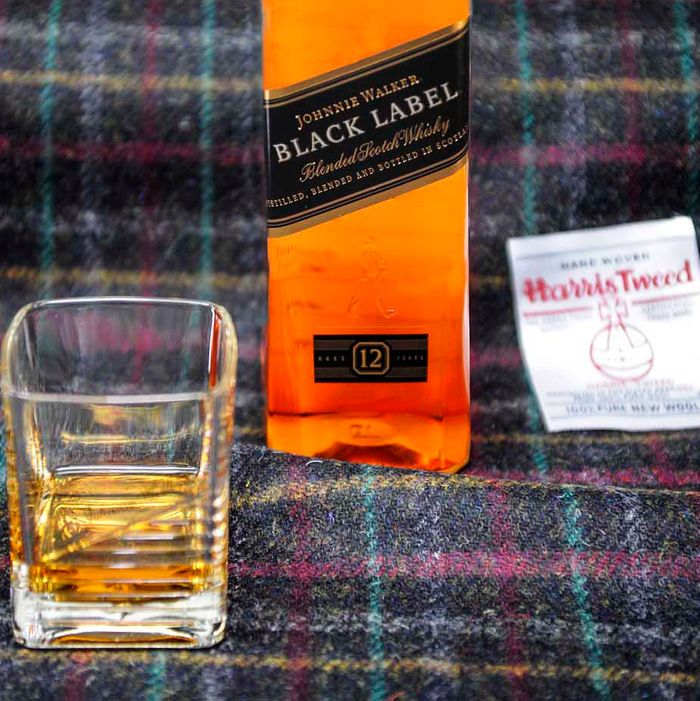 Johnnie Walker and Harris Tweed Hebrides, an operation accustomed to working with high-end brands like Chanel, have introduced the "Fabric of Flavour," a cloth that has a distinct nose of "rich malt, golden vanilla, red fruit, and the trademark dark chocolate tones" just like Black Label. Once you get past the wacky factor — and make no mistake, this was a very serious operation — the fabric sets itself apart from smelly contenders like SkyMall's not-so-awesome bacon tee, which is porky for about 20 runs through the washing machine.
This tweed is "permanently imbued" with the scent of liquor, it turns out: Fabric technologists micro-encapsulated something Johnnie Walker-esque and Harris Tweed Hebrides "layered" it into the fabric in turn. Because several proprietary secrets are involved, we aren't sure how all this works, really, but the bottom line is that this may be bad for all of you who love Scotch but have bosses who always suspect you're drunk.
Nonetheless, Nick Offerman is no doubt going to be pleased. Just yesterday he sang a song of lament about all the things he can't do while holding a dram, but now it seems he can just wear his whisky.
[BBC]