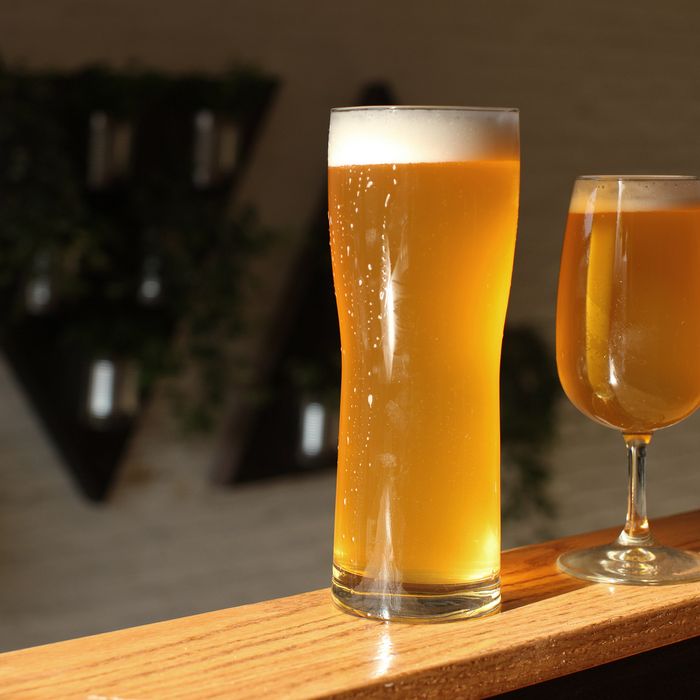 Beer, beer, beer.
Photo: Melissa Hom
Beer is obviously part of the appeal of Threes Brewing, a new 8,000-square-foot brewery in Brooklyn, which opens on December 11. Owners Justin Israelson, Joshua Stylman, and Andrew Unterberg make their own farmhouse-ale-style beer — 20 lines that they'll sell on site and, eventually, distribute to local bars and restaurants — and they'll serve other specialty beers, wine, and cocktails, too.
But what makes Threes particularly cool is that it's not a classic big, open beer hall — both in its design and its offerings. To start: Ninth Street Espresso's first Brooklyn location is inside Threes, and it'll be open every morning at 7 a.m. "Craft beer in New York very much stands on the shoulders of craft coffee," Stylman says. "They're one of, if not the original, first craft-coffee shops. They're also into beer, so I imagine we'll do collaborations."
Plus: The food program at Threes extends well beyond pretzels and bratwursts and burgers. While Threes perfects its final food program, it'll host pop-ups in its space. The first tenant is Roberta's, which will make good use of the wood-fired ovens at Threes, and serve pizza and salads through December 21.
As for the massive space (5,000 square feet inside; 3,000 outside), it's designed so that there's some sense of discovery, with many rooms and corridors. "It's kind of a like a rec center," Stylman says. "We want people from the community to want to be here. We want groups to have a home to talk about their interests." So, ideally, you can start your day with an espresso, eat pizza for lunch, and stay and drink beer and listen to a live brass band from New Orleans through 2 or 4 a.m. Take a look at the space: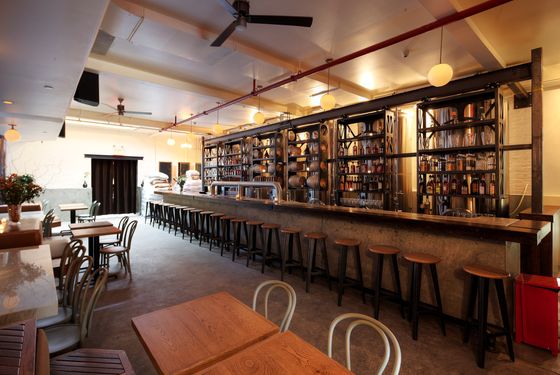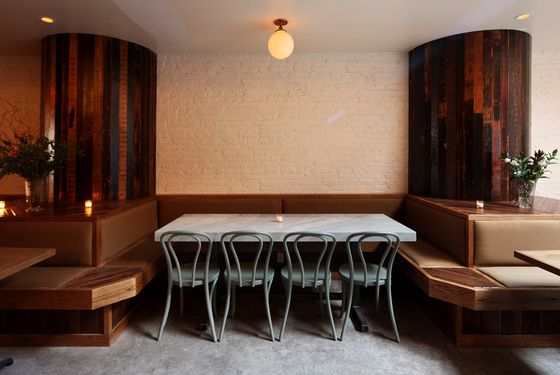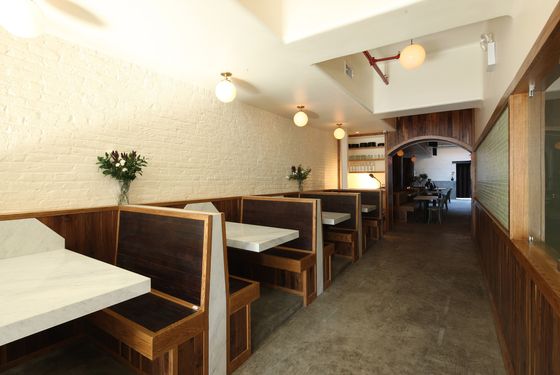 Threes Brewing, 333 Douglass St., between Third and Fourth Avenues, 718-522-2110