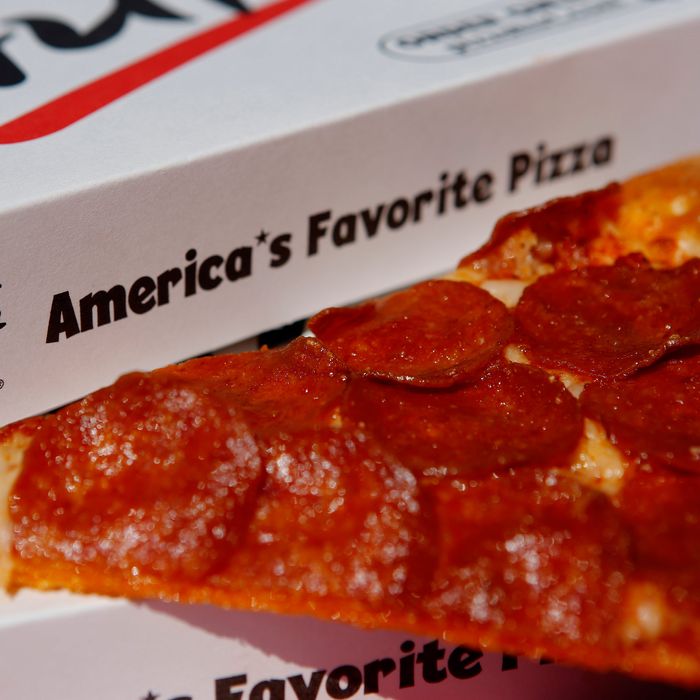 Go, America.
Photo: Patrick T. Fallon/Bloomberg via Getty Images
We all know that Doritos-crusted and mutant bread bowl pies factor into Pizza Hut's global empire of melted mozzarella, but the Center for Science in the Public Interest pulled some numbers from a World Action on Salt & Health survey and found the chain's Stateside-served Pepperoni Thin 'N Crispy to be the saltiest of its offerings. In the U.S., it's got 1,080 milligrams of sodium for every 3.5 ounces, or roughly about half a slice, compared to 718 milligrams of sodium for the same amount in Canada.
The ostensibly healthier "Veggie Lover's" slice was found to have 472 milligrams here, but only 194 in Canada. The chain doesn't make the same pizzas in every market, to say the very least, so it's worth noting here that only five kinds could be compared to counterparts in Canada and New Zealand — the Pepperoni Pan and Meat Lover's pies were also studied. For what it's worth, the study also found that America's Pizza Hut pies were 40 percent larger than those sold by our neighbors to the north. So much for the extra cheese.
[CSPI]