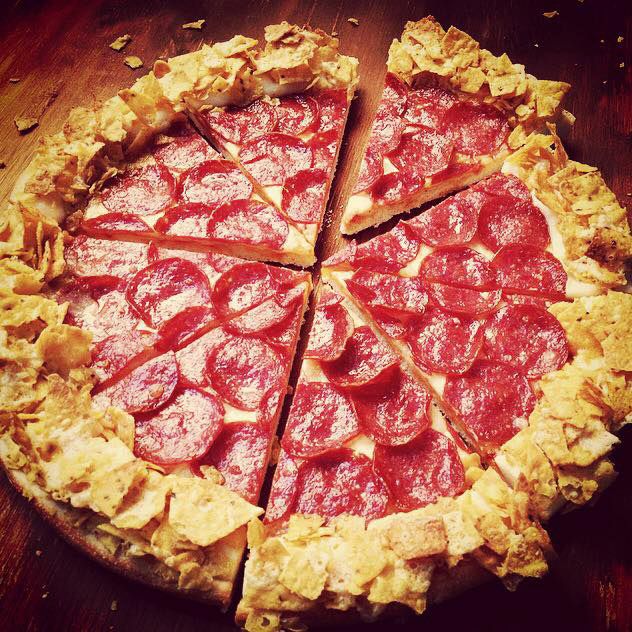 So, here are some things that have been desecrated with the addition of Doritos in the last year.
• Soda
• Salmon
• Nachos
• Cheetos
We can now add pizza, specifically, the Doritos Crunchy Crust Pizza, to that list. Pizza Hut Australia says it "spent months developing" the recipe, which doesn't seem to involve any special ingredients or techniques as much as it does crumbled chips more or less glued to the crust with shredded mozzarella and cheddar.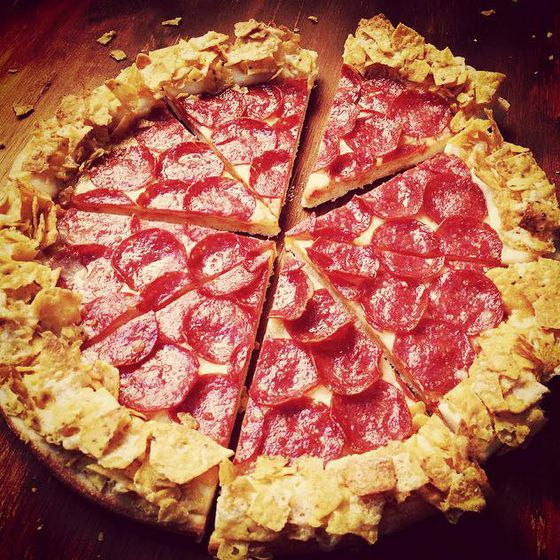 So far, the reviews are calling this one "average" and "a bit intense on the stomach." At least this promotion doesn't involve any free live hamsters.