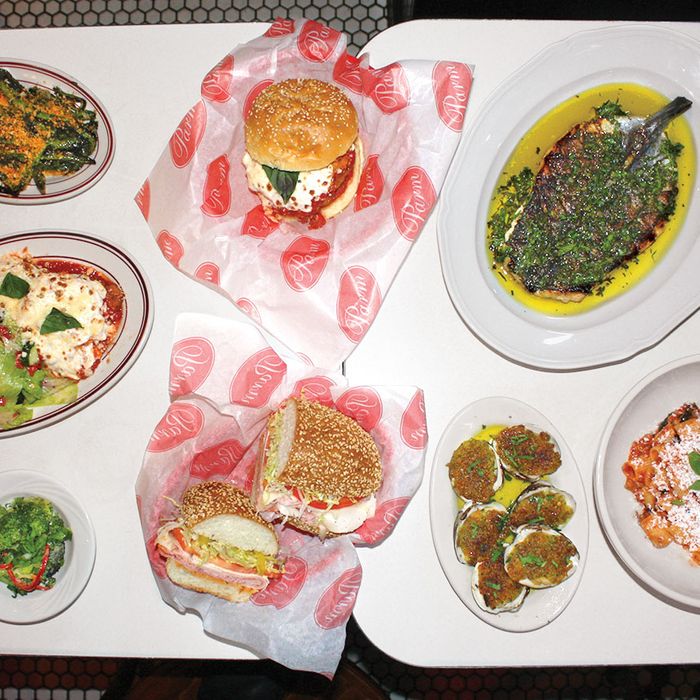 Photo: Tirzah Brott/New York Magazine
Nothing wrong with the cozy original, but this new Upper West Side outpost, says partner Jeff Zalaznick, is "the Parm we always wanted it to be," i.e., it's a whole lot bigger. There are 80 seats, a brand-new full-fledged cocktail program by Thomas Waugh, and a 100-bottle wine list, which, according to our calculations, is about a gazillion-percent increase over the one you'll find on Mulberry Street. Best of all, the pastas and entrées—which are doled out one at a time as daily specials downtown—are collected here en masse, so you no longer have to restrict your pork-chop pizzaiola consumption to Wednesday nights.
235 Columbus Ave., nr. 71st St.; no phone yet
*This article appears in the December 1, 2014 issue of New York Magazine.