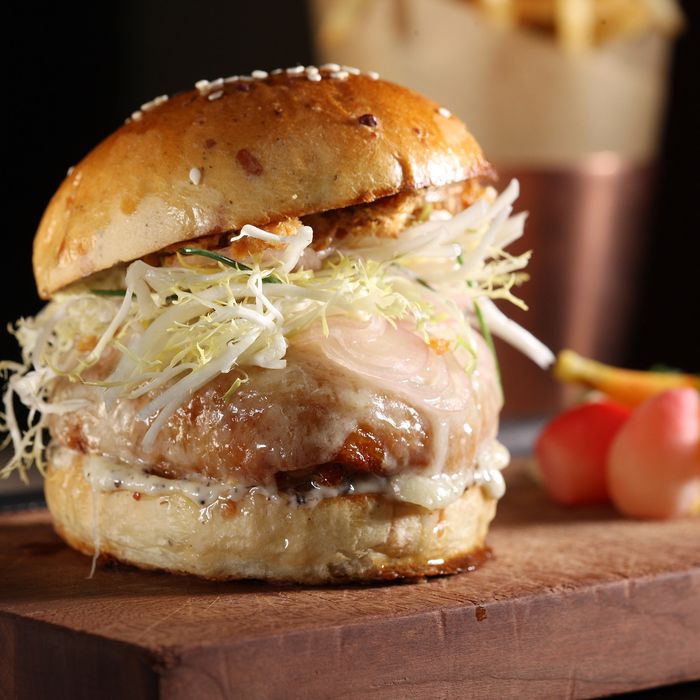 It's part of a new prix fixe lunch deal.
Photo: Melissa Hom
Lunch at the NoMad has always mimicked the experience of dinner, offering à la carte dishes like butter-poached lobster, suckling pig, and the famed $82 whole-roasted chicken for two with foie gras and black truffles. But now Daniel Humm is giving the lunch service a total makeover. Beginning today, there will be a $29, two-course prix fixe menu offered on weekdays from noon to 2 p.m.
The choices include celery-root tortelloni, carrot tartare, and a suckling-pig sandwich with butternut-squash soup. Yet the brand-new chicken burger is what most caught Grub's attention. It's one pampered sandwich: There's black-truffle pâté mixed into the patty, and it's topped with truffle mayonnaise, Gruyère, and foie gras spread. Plus: The Brioche bun is made with lemon zest, Gruyère, and even more chopped black truffles. Would you expect any less from the chef who created one of the city's most impressive beef burgers?