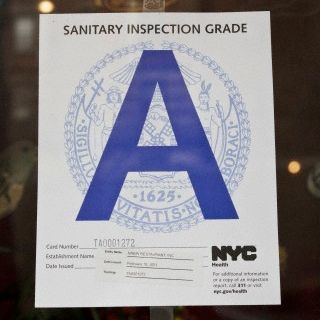 A-OK.
Photo: James Leynse/Corbis
The New York City Health Department's restaurant grades have long been a point of contention among many, especially critics who think the DOH can use arbitrarily negative grades to extract fines and other fees from otherwise-clean restaurants. But here's a bright spot: The city's restaurants are the cleanest they've ever been, according to recently released health department figures.
Of the 23,975 places on file with inspections, about 85 percent are up to an "A," while a mere 385 restaurants — less than 2 percent — are still rocking "C" grades. The new numbers suggest either New York restaurants really are getting cleaner, or maybe just that owners are getting better at recognizing which issues are most likely to get them dinged by inspectors, and taking care of them accordingly. Either way, the number of restaurants scoring "A" grades these days is a full 20 percent higher than it was when the program was first instituted in 2010.
[amNY]
Related: Per Se's Terrible Health Grade Says More About the DOH Than It Does About Per Se