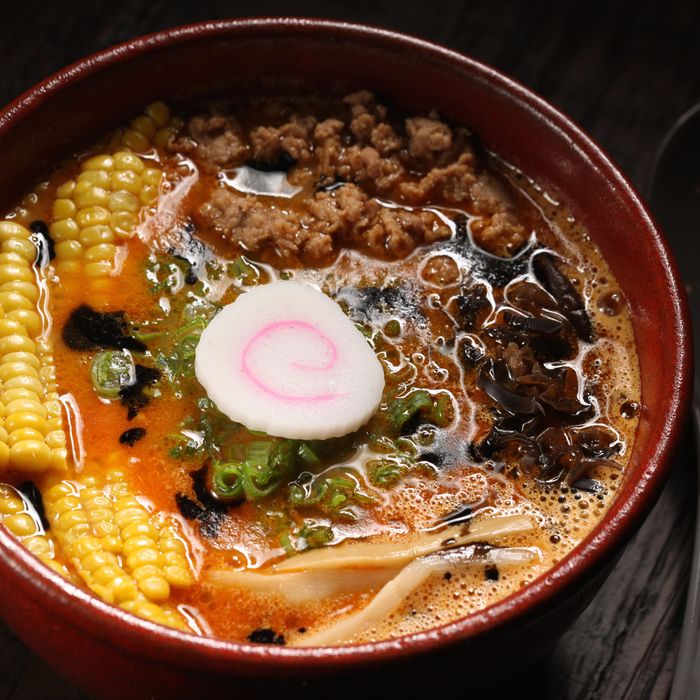 Spicy miso: red miso-and-pork-based soup topped with scallion, ground pork, menma, corn, sesame, and chili oil.
Photo: Melissa Hom
It was a little over a year ago that Per Se alum Joshua Smookler and his wife, Heidy He, started serving late-night ramen inside a Long Island City bagel shop. A glowing endorsement from Pete Wells gave Smookler and He the boost they needed to shut down the pop-up in favor of a brick-and-mortar restaurant, which opened at the beginning of December.
This past week, New Yorkers have crossed boroughs and waited hours to try Smookler's menu, which includes deep-fried chicken wings stuffed with foie gras, an excellent okonomiyaki with smoked trout, and, of course, four types of ramen. And now, Mu Ramen has amended its no-reservations policy in favor of accepting same-day reservations for up to four guests (phone lines open at 3 p.m.), so the experience can be stress-free.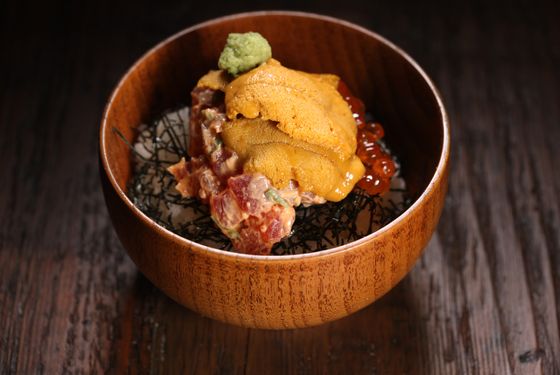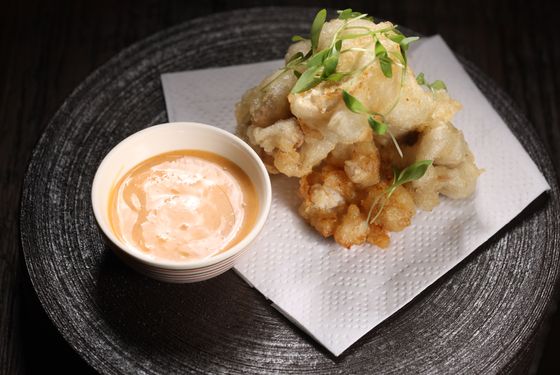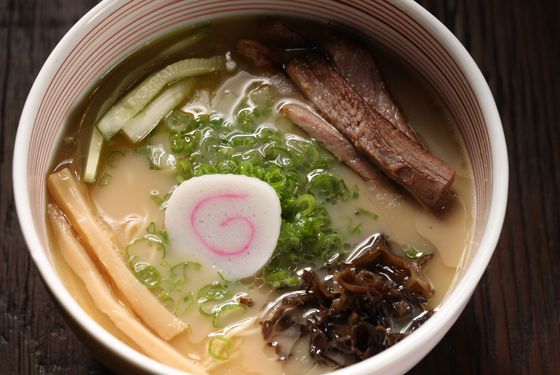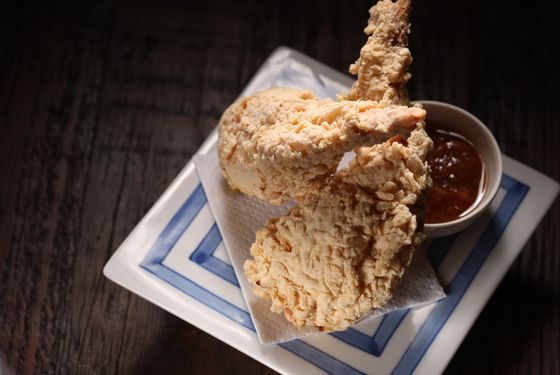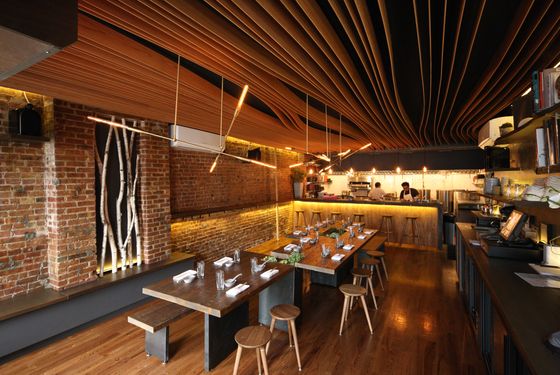 Mu Ramen, 1209 Jackson Ave., Queens, 917-868-8903
Earlier: Long Island's Other Jewish Ramen Savant Explains How Mu Ramen Came To Be