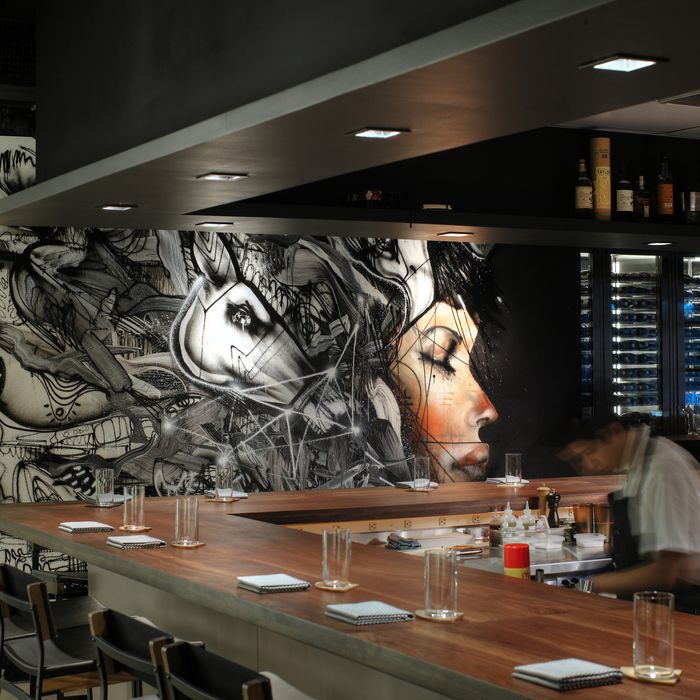 "It's certainly more French than it ever was before," says Chang.
Photo: Melissa Hom
Last week, after six years inhabiting a tiny plywood box on First Avenue, David Chang's Momofuku Ko expanded to comparatively titanic premises off the Bowery. The sleek, minimal space occupies three former storefronts on a sleepy alley called Extra Place, and the chef is still adjusting to the infrastructural and atmospheric upgrade. "This restaurant is like getting out of jail," he says. In its ten-block venture south, Ko has gained ten additional seats around the black-walnut counter, a six-stool bar for before-or-after-dinner drinks, five times the wine-storage space, and a private dining room. There are now two bathrooms in addition to one for employees — "a game-changer," says Chang. The counter stools have backs, the elegant stemware is by Zalto (endorsed by no less a connoisseur than Le Bernardin's Aldo Sohm), and diners so inclined will be able to conclude their meals with a cup of Ko custom-blended coffee — new terrain for a food-world figure famous for eschewing such creature comforts of the fine-dining scene.
But at Ko, which is currently serving multi-course, two-and-a-half-hour-long set-menu dinners Wednesday through Sunday, the focus is still firmly on the gleaming open kitchen, and the collaboration of the expanded team working within it. Executive chef and co-owner Sean Gray, a seven-year Momofuku veteran, has many more tools at his disposal, and the enhanced space allows him and his crew to prepare many more dishes à la minute, in full view of diners, and to continue to serve them directly across the counter, a hallmark of the original Ko. A refrigerated glass wall separates the dining room from the prep kitchen, and provides a tantalizing window into the makings of the menu: Air-chilled Muscovy ducks, soppressata, globe artichokes, venison saddle, and finger limes all wait to be nabbed by cooks during the course of service. Although house-baked bread isn't new to Ko, Gray now has a dedicated electric bread oven to increase production from one or two loaves a day to over a dozen. And beverage director Jordan Salcito has crafted a thoughtful wine list highlighting not just grapes and producers, but individual winemakers themselves, and those who inspired and mentored them. (Pairings are available at $155, to accompany the $175 meal.)
In the time that has elapsed since 2008, when Chang converted the original Noodle Bar into Ko, he's expanded internationally with projects in Sydney and Toronto, and the new Manhattan restaurant derives the benefit of all the experience he and his team have gained along the way — not to mention specific design elements that unite the far-flung outposts, like the refrigerated glass wall, functioning as both storage and decor, and the counter stools made by the same Brooklyn-based design firm responsible for the seating in Toronto's Shoto. The food has evolved as well, though it still prioritizes technique over flashy status-symbol ingredients. "It's certainly more French than it ever was before," says Chang, referring to the rye-flour puff pastry in the millefeuille, and the bearnaise Gray sometimes serves with dry-aged rib-eye. "But not just French —there's a lot of fucking Japanese. We're trying to use techniques that are meaningful to us and respect everything that came before it."
Here, a look at the space and some of the dishes.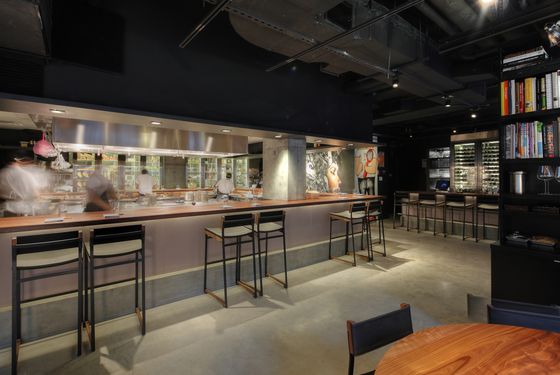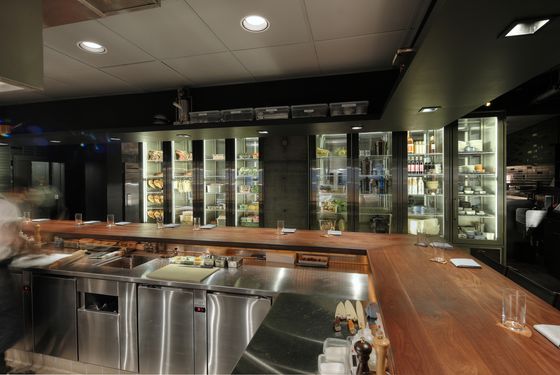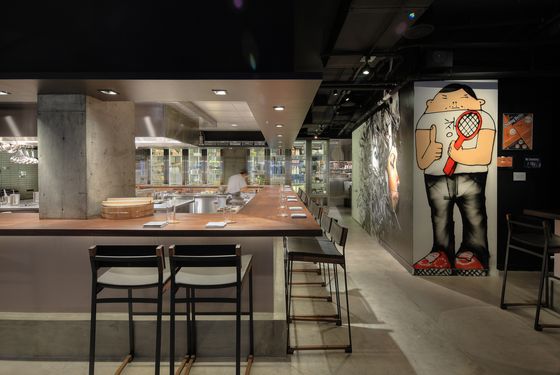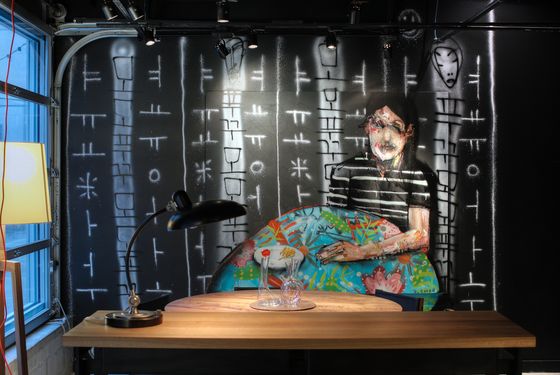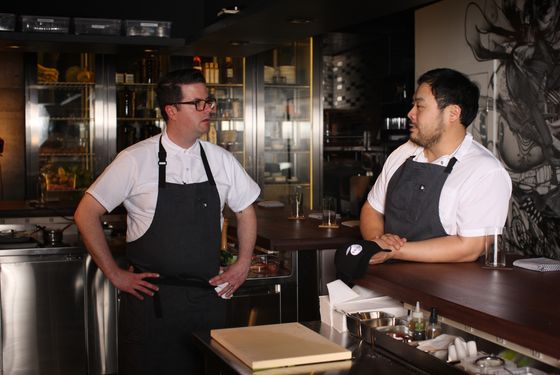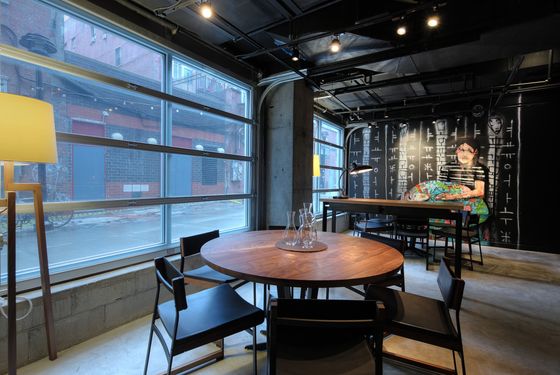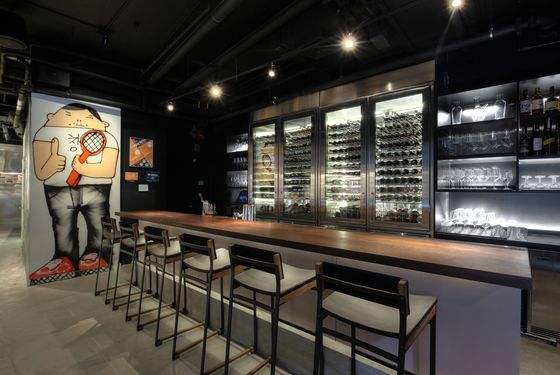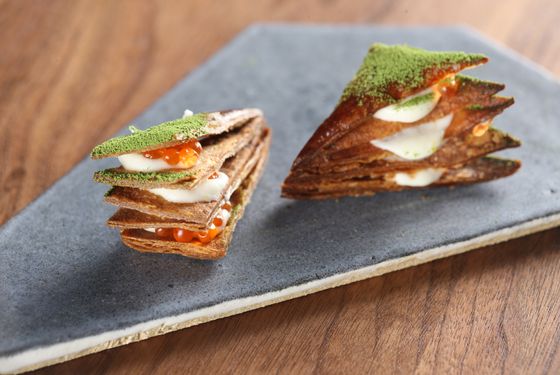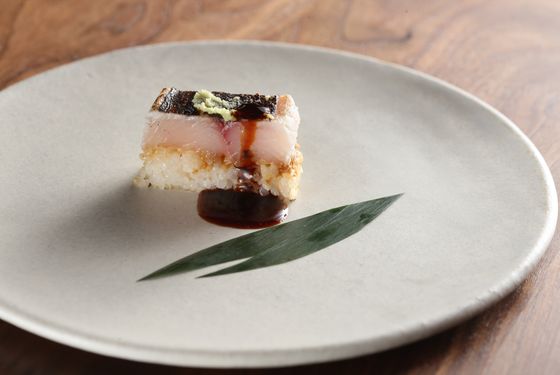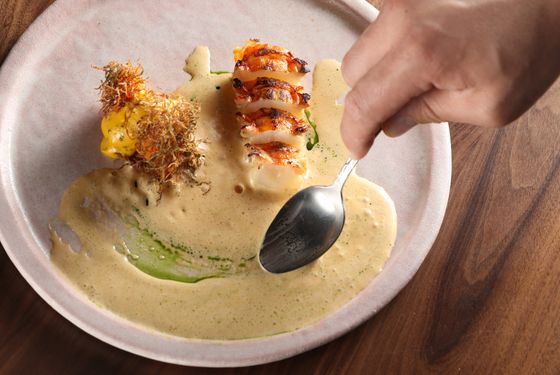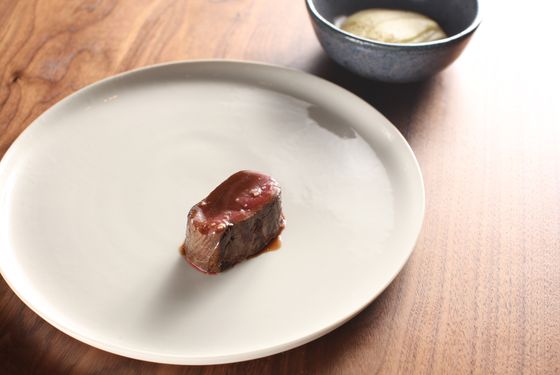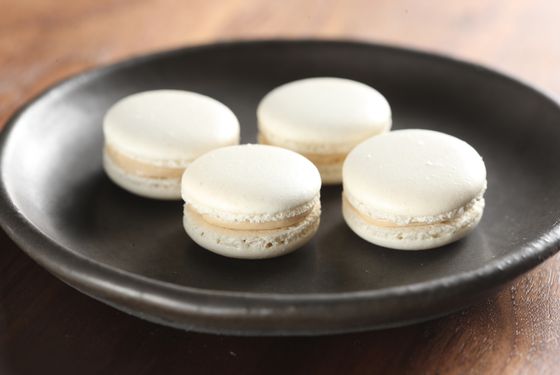 Momofuku Ko, 8 Extra Pl., off 1st St.; momofuku.com