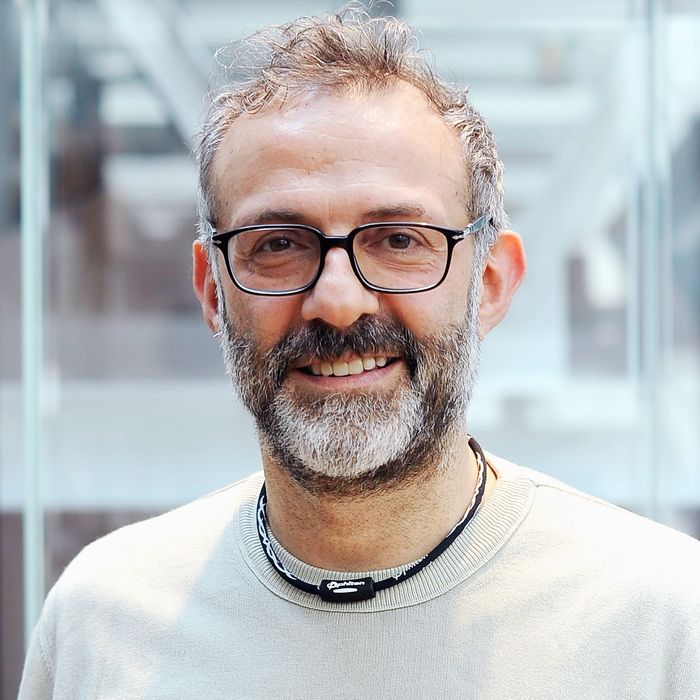 U.K. bound?
Photo: Pier Marco Tacca/Getty Images
Bloomberg critic Richard Vines talked to Massimo Bottura, the cerebral and pioneering Italian chef behind Osteria Francescana, who discussed potential plans to close his acclaimed flagship and reopen in London.* The Modena restaurant has held the No. 3 spot on the so-called World's 50 Best Restaurants list for two years, and Bottura, who also released a big cookbook and designed a special Parmigiano-Reggiano-spiked Shake Shack burger this year, says the move would be family-oriented. If everything fell into place, Bottura said the relocation would be gradual, and that Osteria Francescana would close in stages. "The most important ingredient I have is my brain and my brain is going to be very easy to take with me to London, or New York, or Tokyo, or Hong Kong, wherever," he tells Vines.
*This post has been updated with new information. "There is no plan" for Osteria Francescana to relocate, a rep for Bottura tells Grub Street, adding that the chef mentioned New York and London as candidate cities if the idea ever advanced.