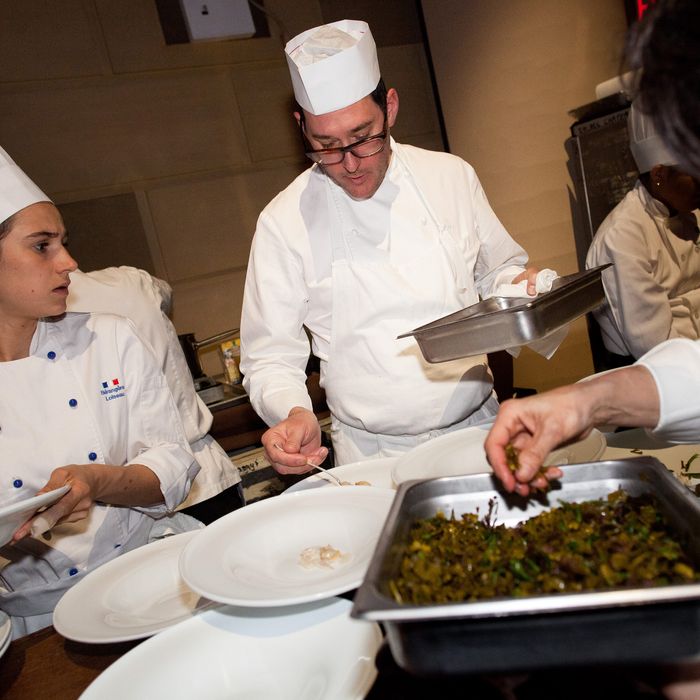 Ladner on the saucing spoons.
Photo: AP Photo/John Minchillo
After attracting early support from David Chang, Cesare Casella, and Mario Batali, his boss at Del Posto, the chef Mark Ladner was able to fire up an old retrofitted Airstream and take his ambitious Pasta Flyer on the road this fall. The idea, the chef explained to Grub over the summer, was to create a prototype for a seasonal and local fast-casual chain with fresh pasta that also happens to be gluten-free at its center. Add-ons like yakitori-style grilled meats and soft-poached eggs add a Japanese element to the mix, and the project has been well-received every place it's been. Now it's back.
Lunch will be served from December 18 to 20 at 7 Cornelia Street, the former Wong space, along with one dinner on December 20. In addition to the gluten-free aspect, some meals will have a dairy-free option. There's a very good chance that all meals will involve black or white truffles, if not just because Urbani is a sponsor for the New York pit stop and it's the season. More information is here.
[Official site via Eater NY]