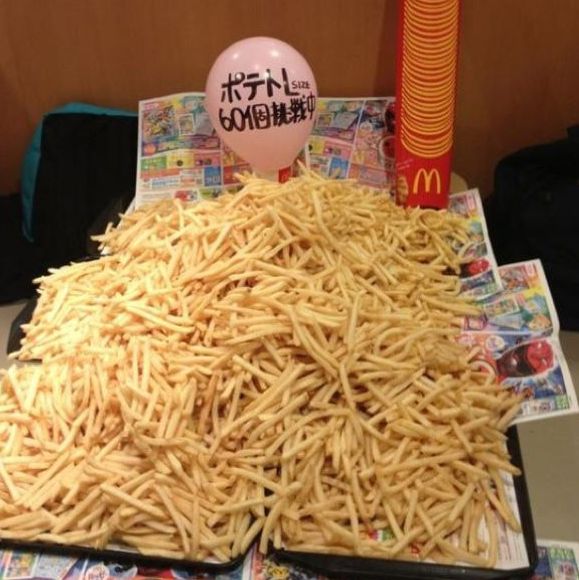 Someday soon.
Photo: Christian G. Ponce/Twitter
There was some good news over the holidays: Though it's weathered a French fry shortage since at least the beginning of this month, Japan will see its troubles easing in 2015. The country's McDonald's locations, which had been dealing with the crisis by limiting fry orders to small and small only, announced that sales of all fry sizes will resume on January 5.
Granted, the country probably still has a long way to go before its citizens can once again host glorious "fry" parties — placing orders for dozens of large fries before spreading them out across the table and just, we guess, basking in the sheer unbridled excess of it all — but this is a start.
[AP/NYT]