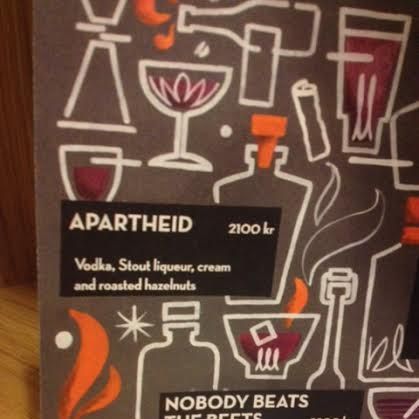 The Icelandair-owned Hotel Reykjavík Marina, just a few steps away from the city's downtown harbor district, is by all accounts a modern, swanky 100-room establishment. It boasts a gym and high-speed wireless internet, the latter of which could have come in handy to quickly confirm that the word "Apartheid" should never, ever have been used to name a house cocktail made with vodka, stout liqueur, cream, and hazelnuts. Or any other cocktail, really, ever, anywhere else.
Basic internet search skills apparently once again failed the folks with the drink named after South Africa's decades-long, can't-really-mistake-it-for-anything-else era of institutionalized racism when the website Africa Is a Country directed its Twitter followers to photo of the drinks menu. "Simply scrumptious, enjoy!" the airline replied. "Happy Holidays."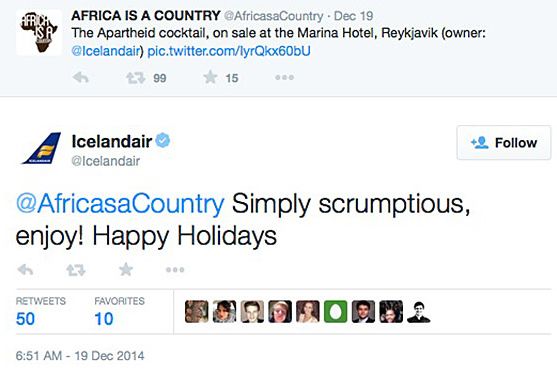 The airline has since tweeted that an employee, perhaps the bartender, thought apartheid "just meant separation and did not understand the connotation and historical significance." It says the $16 drink has been taken off the menu, where it has presumably been replaced with a less horrible name.