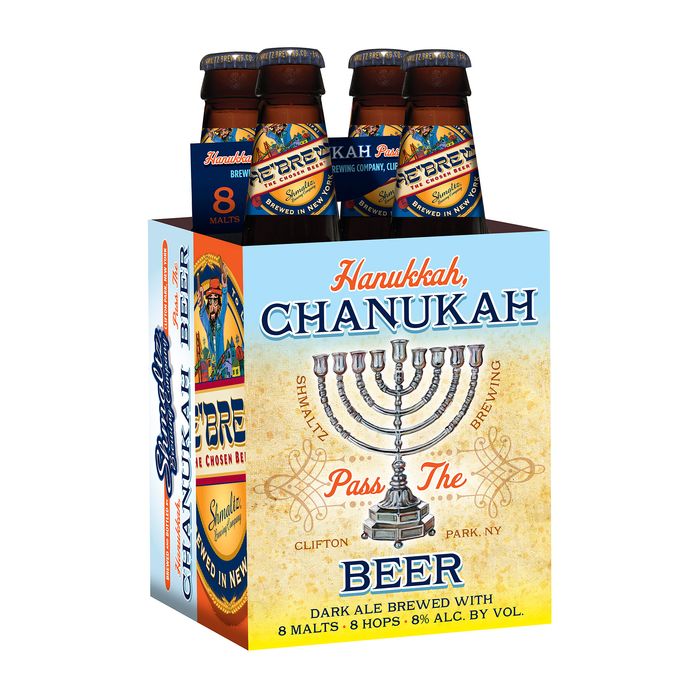 L'chaim!
Photo: Todd Huffman Photography
He'Brew Beer began back in 1996 with founder Jeremy Cowan juicing pomegranates for his first batch of Genesis Ale on the living-room floor, but somehow, despite the myriad varieties of He'Brew that have been brewed over the years, Cowan has never done a special brew for Hanukkah. Instead, the upstate microbrewery puts out Jewbelation each year to mark that '96 anniversary, but this month they're finally putting out one that's called, "Hanukkah, Chanukah: Pass the Beer."
As a He'Brew press release explains, the chestnut-colored American strong ale has eight kinds of hops, eight styles of malt, and packs in a sturdy 8 percent ABV. Since it comes in four-packs, it makes sense that you'd buy two of them, to fully complete things. Plus, drink 'em all at once, and you'll ensure yourself at least one crazy night.
[USAT]