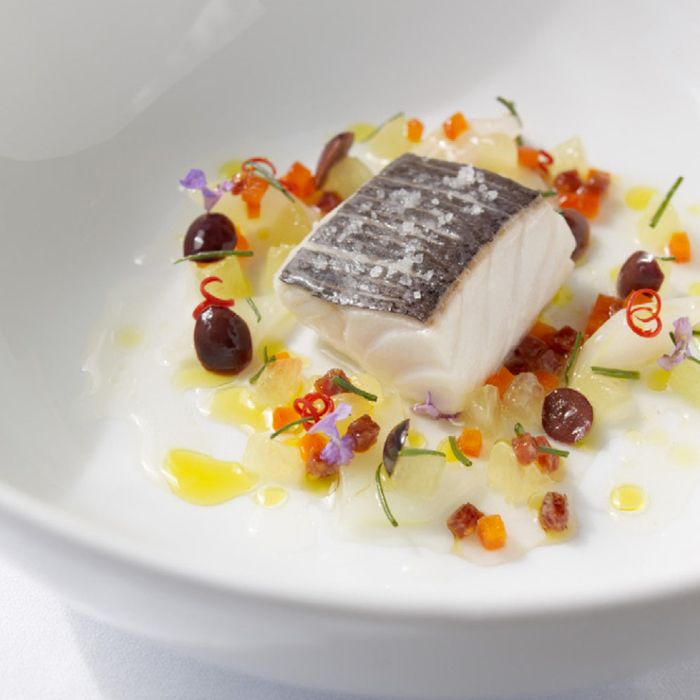 Better than a million bucks?
Photo: Courtesy of The French Laundry
There's a "big" new scratch-off prize up for grabs to California's lotto players — not actual money, sorry, but rather the 18-course tasting menu, with wine pairings, for two at Thomas Keller's lauded French Laundry.
But before you run out and grab a ticket, know that there's more to this: To win, you'll need to take a selfie with an Emerald 10's Scratcher card (no Photoshopping allowed), then write a 500-character caption about whom you'd want to share the prize with. Lottery officials themselves will judge the entries. (More details will be available on January 1.)
The prize is more of a getaway than one simple meal — the one winner will also get a two-night stay at a Napa resort and spa, a chauffeured ride in "one of The French Laundry's custom BMW cars," and a "special personal gift" from Thomas Keller, coming to a total value of $4,000. The game — called the Ultimate Foodie Experience, of course — starts January 5, and what better way "to celebrate California, our farm-to-fork movement, and one of the world's best restaurants" than for everyone to run out and help promote play the lottery?