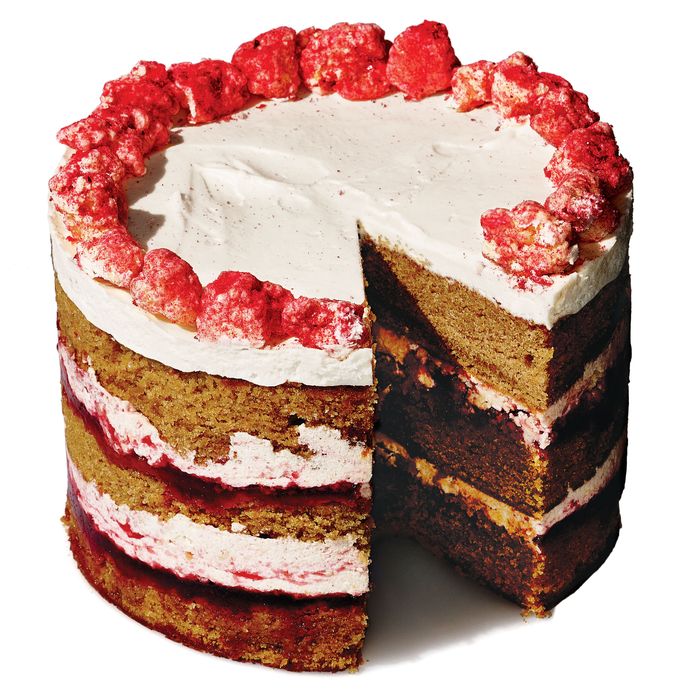 Photo: Bobby Doherty/New York Magazine
The holiday season presents a creative conundrum for Milk Bar chef-owner Christina Tosi: Innovation is never trickier than at the Thanksgiving table or around the Christmas tree, places where tradition is sacrosanct. But innovation is integral to her method. "It's our business model," she says. "I don't want to do anything people already have an expectation of." After tinkering with holiday-cake ideas, the chef has high hopes for this year's prospect—a six-inch "gingerbread house meets cranberry pie" that evokes festivities without trying to compete with anyone's grandma. And the incorporation of signature elements like "milk crumbs" and "pie dough" distinguish the cake as a true Tosi creation, down to the last pulverized cranberry.
Mouse over or tap the image to read more.
On the menu through January at Milk Bar, $38 in-store, $44 online; milkbarstore.com.
Photo: Bobby Doherty/New York Magazine
*This article appears in the December 1, 2014 issue of New York Magazine.