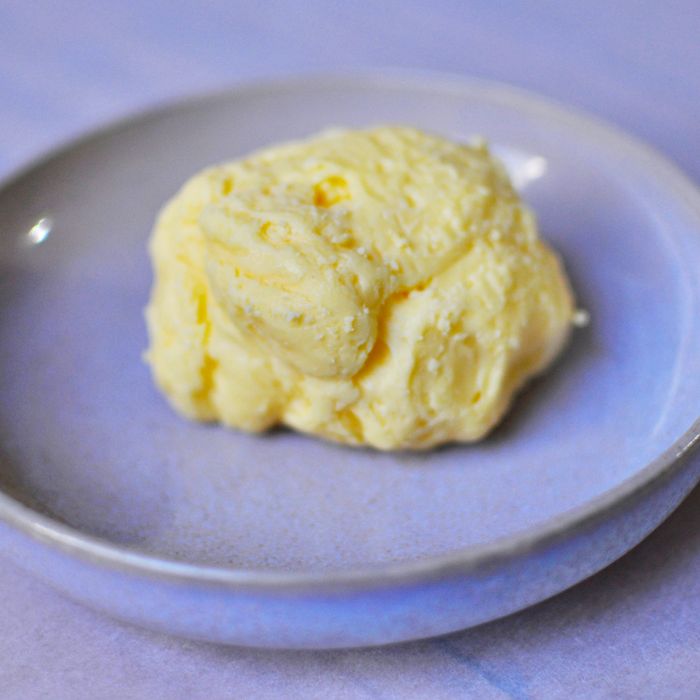 No, really, it's amazing butter.
Photo: Hugh Merwin
It's been a banner year for butter, which even landed the cover of Time back in June. Now, some excellent news: One very special, $49-a-pound variety just went on sale at Saxelby Cheesemongers. Even though it isn't a name-brand, Animal Farm butter is no doubt a strong contender for the most awesome butter in the country, and not just because chef Thomas Keller swears by the stuff.
Animal Farm's butter is produced by Diane St. Clair in a Vermont town called Orwell — get it? — where St. Clair started making butter more than a decade ago using techniques cobbled together from archaic, pre-Land O'Lakes, homesteader-type dairy manuals. Cream from her Jersey cows is cultured with buttermilk from the farm, then churned by hand into a deep yellow, at which point St. Clair kneads it by hand to work the fats.
"Who are you?" Keller reportedly asked St. Clair after he tried his first sample, right before he bought her entire inventory without even asking the cost. He's served it at the French Laundry and Per Se ever since.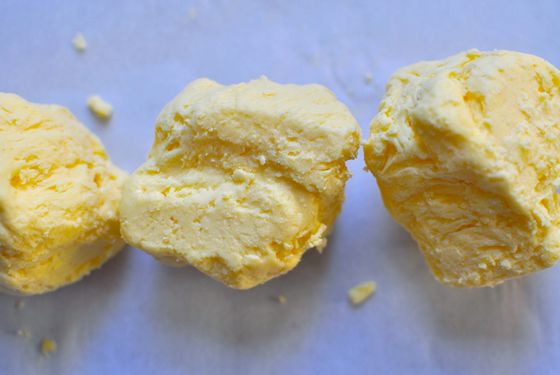 Animal Farm now produces 100 pounds of butter a week, ten months of the year, and other than an allotment diverted to a local co-op and Barbara Lynch's No. 9 Park, the butter is not served or sold anywhere else. Saxelby Cheesemongers, which sells Animal Farm's buttermilk by the jug, gets the farm's only butter surplus, and perhaps because the French Laundry is tacking a hiatus onto its regular holiday break, Saxelby has more of St. Clair's butter than ever before. And now you can have some, too. It comes sealed and unsalted, four quarter pound nubs, in a completely unglamorous Ziploc bag, and costs $49 a pound, before taxes and shipping.